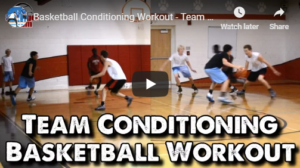 Some ideas from Alan Stein to use for your in season strength and conditioning.
The videos are from the Pure Sweat You Tube Channel. You can subscribe to that channel if you are interested at this link: Pure Sweat You Tube Channel
The first video are some tag conditioning drills.
The second video are some on court strength drills.
The third video shows some pre-practice warm up drills.
Again, the videos are You Tube videos, so make sure you can access them on the server you are using and make sure your sound is on.
Click the Play arrows on the videos to watch them
Alan Stein Tag Drills
On Court Strength Drills
Pr-Practice Warmup Drills