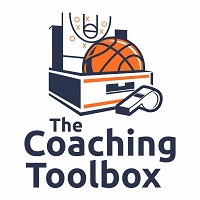 Cory Dobbs, Ed.D.
The Academy for Sport Leadership
Time and again, through my own eyes and those of student-athletes, I have seen the impact of poor leadership. Leadership from the ranks of the players and leadership from the coaching staff, when not actions of character, almost always turn out badly. Teams underperform, players drift from the team, coaches ratchet up bad behavior and the result of poor leadership—characterless leadership—destroys opportunities for members of the team to grow, develop, and enjoy their sport.
Today's most effective coaches do more than win games; they imbue their program with character. Indeed, they lead with character.
Simply put, leaders of character take serious four universal practices: tell the truth, keep your promises, give forgiveness, and treat others as you want to be treated. When coaches and student-athletes commit to these four behaviors, they are viewed as people of character. These traits are respected and admired. Together, they illuminate "leadership character."
Sports are supposed to infuse participants with character. Indeed, the first requirement to be a coach is to be a person of character. If this sounds like a tough stance on who should coach, it is. Coaches have traditionally been valued for their teaching skills, decision making, and the best always strive to understand and empathize with their players. Great coaches believe that student-athletes have an intrinsic value beyond their contributions on the playing field. But the distance between a great coach and a good coach is quite wide.
No matter what the final record for the season happens to be, if poor leadership, from the coaches or the players, is a part of the process, the experience for each and every participant is sure to be one of disappointment. It's likely to have included many frustrations for the participants and at times created disillusionment, anguish, and sadness. Characterless leadership is simply that impactful.

Peter Block, author of Stewardship, has defined stewardship as "holding something in trust for another." In sports, that something the coach holds in trust is the student-athlete's experience. The coach committed to the growth and development of players recognizes the tremendous responsibility to do everything within his or her power to nurture integrity, hold players accountable to one another, guide them to own their mistakes, and teach the young student-athlete to let go of the past.
Based on all my years coaching, and observing (research from the outside looking in) coaches and student-athletes, I find the coach capable of humility and deep self-awareness to be the one most likely to have leadership character. The capacity to bring out the best in people demands character. The mark of a great coach—teacher—is that he or she lives and models the four universals of telling the truth, keeping one's promises, letting go of others' mistakes, and empathizing with others.
And, a second article from Dr. Dobbs:
Pumping Iron: Not-Invented-Here
Today every student-athlete lifts weights.   But this hasn't always been the norm.  If you look at the black-and-white photographs of athletes from the 1960's you'll see mostly underdeveloped physiques.  Weightlifting began on the fringes in the 60s, and mostly in the form of machines for training.  At that time, most coaches assumed that weightlifting would harm an athlete's fine motor skills.  So weight training remained on the periphery.
But then, a movie released in 1977 exploded on the scene and overnight created the strength industry.  A little-known Austrian bodybuilder, Arnold Schwarzenegger, breathed life into competitive bodybuilding.  Hollywood saw an opportunity and acted quickly.  Pumping Iron, a docudrama, focused on Schwarzenegger and his dedication to lifting weights to build a Mr. Universe body, triggered a movement that spilled over into almost every sport on the planet.
A fatal flaw of sports has been to shy away from training and operating methods that don't originate within the field of the sport.  This bias is revealed in the aversion to things not-invented-here.  Not-Invented-Here is the automatic negative perception of something (such as an idea or belief) that does not originate in one's field.  Have you read Moneyball?  Data analytics and those that wanted to explore their value were rejected, until the Oakland A's on-the-field success proved this new way of building a team.  Today, if you look closely, you'll see that data analytics have found a comfortable place in the world of sports.
Here's a short list of ideas about Not-Invented-Here.   Google each and learn a little more.
-CTE (see Dr. Bennet Omalu and Concussion the movie)
-Free Agency (see Curt Flood)
-Sport Psychology (see Thomas Tutko)
-Great Performers are Made, not Born (See Anders Ericsson)
-A Leader in Every Locker (see Cory Dobbs, Coaching for Leadership)
-Karl Dunker, (see Functional Fixedness)
Let me encourage searching for ways to improve your players, programs, and organizations by any means necessary.  Don't approach improvement and innovation with a fixed-mindset and get caught in the trap of rejecting something because it was Not-Invented-Here.
Cory is the Founder & President of The Academy for Sport Leadership. A former basketball coach, Cory's coaching background includes experience at the NCAA DII, NJCAA, and high school levels of competition. Cory has worked with collegiate athletic programs and high schools teaching leadership and team building as a part of the sports experience and education process.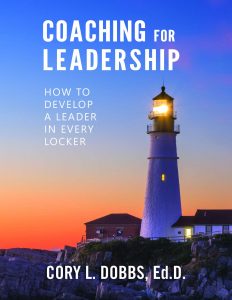 "Tell me and I'll forget. Show me and I may remember. Involve me and I will care." -Your Student-Athlete The world of coaching is changing. In Coaching for Leadership you'll discover the foundations for designing, building, and sustaining a leadership focused culture for building a high-performance team. To find out more about and order Sport Leadership Books authored by Dr. Dobbs including Coaching for Leadership, click this link: The Academy for Sport Leadership Books