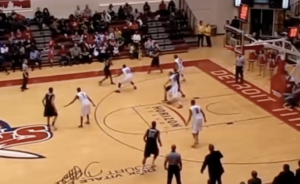 Coach Brian Barone is the head coach at Southern Illinois University Edwardsville after being hired in March of 2019.
Coach Barone has learned under two successful head coaches in Tom Crean & Porter Moser.
Barone brings previous NCAA Division I experience as an assistant as well as stints as an assistant and head coach in the junior college ranks.
If you would like to see more free zone offense and press breaker content from Coach Barone or are interested in purchasing his entire online course for $12.99 click here Zone Attack Quick Hitters and Press Attack