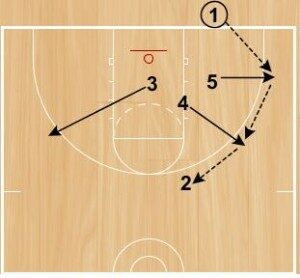 Mike Neighbors University Washington Women's Head Coach. These are just some random notes that I have taken at various clinics, coaching conversations, and other random talks with colleagues.
These are from Bob Wilson at the Vanguard University Coaches Summit:
Intentional teaching: everything you do should be intentional. Not reactionary. Teaching should have a purpose and a plan.
When you go to clinics:
1) Adopt it– hear something you like
2) Adapt it- make it your own and fit your program
3) Adept at it- get good at it
Sidewalks to Sideline to Significance: Teaching goes from their playing days, to their careers, to passing it on to others
Does your program reflect character? Does it perpetuate character?
"locked in" is the highest form of "buy-in" "credibility" is usually the missing ingredient when teams don't have buy-in or locked-in with their coaches… What are you doing to insure credibility? If you don't have it, why? If you can't figure it out, just ask team, they won't hold back!!!!
Recommended reading "Fall to Grace" … Dave Bliss story
4 Good Questions Every Coach Must have an answer for;
1) Why do I coach?
2) Why do I coach the way I do?
3) What does it feel like to be coached by me?
4) How do we define success?
"It's only important when it's important" best teams don't focus on things ONLY when they are important (urgent) The important things are ALWAYS important.
W=What's
I= Important
N= Now
"If a player shows up with a flaw that's on them, if they leave with one, that's on you!!"
Russ Davis-Vanguard University Head Coach
"I can teach you or train you… The methods are very different depending on your ability to motivate yourself." Cori Close– UCLA Head Coach
"When playing a zone, you are responsible for guarding a player and a half. You have to constantly know who your one player is and who your half player is."
Good general defensive rule… don't let the passer become the next catcher… GOOD VISUAL THOUGHT
Force offense to make as many decisions as possible.
Jim Jabir-Dayton Head Coach
Using ball screens:
1) keep dribble
2) attack the big
When you have shooters on court, flat screens are the hardest to defend.
Russ Davis- Vanguard University Head Coach
Cinderella Season… 1998 Tennessee Lady Vol season has helped with his past teams
Bonnie Hendrickson- Santa Barbara Head Coach
Coached Rayna at Virginia Tech. Anytime you have a player feeling entitled or taking the game for granted. http://www.raynadubose.org/
Book recommendation… How Winning Works by Robyn Benincasa
Miles Simon on Coach Lute Olson: Although was in-your-face leader, he had the heart of every single player.
Did that by finding each players "heartbeat" Best at role identification and implementation he has ever seen
On skill:
Pound dribbles build momentum into moves
In dribble hand offs, present the ball "on a platter" to keep fake and go threat alive
*** The highest level players don't want gimmicks. They don't want raps. They don't want you throwing tennis balls at them or using gloves, etc. Okay for some, but not the highest level of your ballers.
He worked out Travis and David Wear while speaking to group. He was relentless in their execution of what he wanted. Great players want to be pushed. Easiest way to tell if a player is coachable.
Paul Westhead- NBA Champion Coach, WNBA Champion Coach Missed FT's are the same as turnovers. You get no points and the other team gets the ball back. Never thought about it in this way. Would practice FT's with eyes closed one day a week with his teams… Magic Johnson thought he was crazy initially but it worked!!!
Mark Fox- University of Georgia Head Coach: Use players as passers in as many drills as possible. Eliminate coaches passing. Great and easy technique to improve passing. Also eliminates 'practice time' having to do passing drills. ALL drills are passing drills!!!
Doug Bruno- DePaul University Head Coach
Passing
1) On target, on time, every time
2) Precision and touch
3) Don't make a teammate "rescue" your pass
Debbie Ryan- NCAA Hall of Famer
Now works in medical philanthropy. Says unequivocally that most of men's health issues, especially coaches, can be prevented with routine check ups and early detections. Men only go to see a doctor when a woman they love makes them or when it hurts so bad they can't function.
BLOB
Diagrams created with FastDraw
Good set for inbounder getting a 3 by screening the unsuspecting zone.
1 needs to be your best shooter.
2 best ball handler
3 helps if she can shoot it some too of is at least a threat to score if she catches it.
4 and 5 can be interchangeable.
5 to corner hard
4 to the arc
3 to draw weak side attention
Ball is inbounded to 5
Then on to 4 and 2

2 dribbles away from the action
4 screens the bottom of the zone
5 screens the top of the zone.
1 comes off the screens for a shot.