This man to man play came from the FastModel Sports Plays and Drills Library.
It was posted by Tony Miller, the men's assistant basketball coach at Bob Jones University in Greenville, SC.
Illinois Fighting Illini – Consecutive Ball Screens – FastModel Sports.
You can also find out more about FastModel Play Diagramming software by clicking this link: FastDraw
Comments from Coach Miller:
Illinois will start the game off with this. Hard to guard with 3 actions back-to-back-to back to begin. 3 will sprint behind the final ball screen for an open look as x3 tags the roller.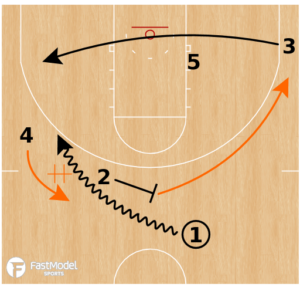 2 ball screens for 1
1 DHOs to 4
3 moves to the strong side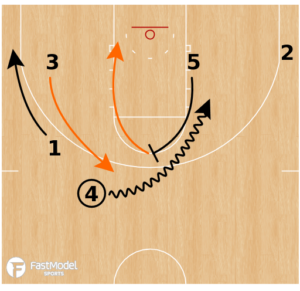 5 ball screens for 4
3 fills behind the ball screen