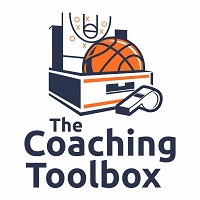 This post was written by Steve Smiley, Associate Head Coach at the University of Northern Coloradao. He has posted several really good articles for basketball coaches on his blog. Here is the link:

http://coachsmiley.blogspot.com
One idea as you begin your season is to do a quick "Team Perception Test." The basic idea is to pick out anywhere from 5-15 categories (every player ranks every person in all categories, so be careful on doing too many categories, or it will take you several hrs to grade & evaluate the info). We tried one of these tests four years ago using 10 categories, and we revisited the Test this year, dropping down to the following seven categories:
Who is our Toughest Player?
Who is our Hardest Worker (including weight room, practice, etc)?
Who is our most Vocal Leader?
Which player do you want taking the last shot (our most Clutch Shooter)?
Who is our Best Defender?
Which player do you want taking the Free Throws at the end of the game?
Who controls the locker room when the coaches aren't there?
***Obviously, you could create a multitude of different questions that fit your team and what you're really trying to learn from the exercise.
After creating your questions, make a grid on a spreadsheet like Excel for each question, and the entire roster named for each question, as follows:

Who is our best defender?
| | |
| --- | --- |
| Name | Rank |
| Taylor Millay | |
| Iakeem Alston | |
| Jeff Amazan | |
| Tate Hilgenkamp | |
| Fred Dure | |
| Kaileb Rodriguez | |
| Kyi Thomas | |
| Josh Adeyeye | |
| Rudolphe Joly | |
| Abednego Lufile | |
| Xavier Webb | |
| Ravonn Posey | |
| Preston Wells | |
| Jamir Andrews | |
The players rank every player in every category that you choose, with 1 being the best, and in our case, 14 being the worst. After the players are done, they turn them into the coaches and we compile all of the data for each question, and we also create an overall average for each player, averaging the results of the 7 questions into one final average.
**As a side note, post players usually get drilled on these assessments, in terms of last shot, FT, etc, so take that into account when you look at the results.
After doing this in two different years (spaced out four years apart), I've been very pleased and surprised by the results of the exercise. As coaches, we think we know certain characteristics about our team. To get the player view, however, can either reinforce our thoughts, or if the results don't match our perception of a category, can help us to rethink where our team is at.
I believe that the ultimate key to the exercise is to tell the players that you won't share the results to the team, so they can be brutally honest. In my opinion, you need to be careful in using the results for the negatives, i.e. "your team views as the softest guy that we have", etc. I do use it at times to pull a guy aside when he doesn't take an open shot, for example, to tell him, "your team views you as one of our top 3 guys to take a shot, so be aggressive and if they're not falling, stay confident. Your team believes in you." I think the exercise can have a tremendous effect for the positives.
Depending upon the size of your team, it can take a significant amount of time to compile the results, but if it gives you a window into what your players are thinking, and how they view their teammates, it's a no-brainer to try with your team.