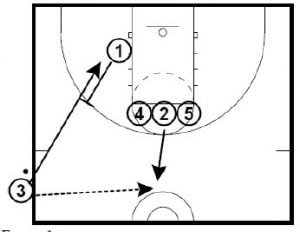 Here is some philosophy on special situations from Tom Izzo. I received this notes from Steve Smiley. they were originally taken by Coach Jim Ponchak at the 2010 Clinic to End all Clinics .
The Anatomy of a Timeout
Try to save timeouts in the 1st half so you can utilize them in the second half
See what your opponent is doing and think
1. What do I want to do?
2. What do I need?
NBA is a great resource if you are looking for Sideline Out of Bounds plays (SLOB's)
• In his first two seasons at MSU, they lost 14 games by 1 to 4 points.
• Izzo reflected on what he could do to become a better coach and help his teams win those games• He took a football view to coaching his team in that there were 3 phases of the game; offense, defense, and special teams
• He felt that if they focused on Special Teams that they could gain an advantage that would help them win the close games
• Izzo views timeouts and all other dead ball situations as Special Teams
• Special Teams 1) Jump Ball 2) Timeout 3) BLOBs 4) SLOBs 5) Free Throws
• It's not necessarily the play you run that is important, but the theory/philosophy that is important.
• Need to make sure you're focused on what's going on the floor every second of the game
• Aggressive approach – never relax
• Special Teams Objectives
1. Score
2. Go inside or outside?
3. Attack a player in foul trouble?
• SLOB's – usually tries to score inside-out Here is one of his sideline inbounds plays
2 pops out middle.
3 passes to 2.
1 back screens 3
4 and 5 screen for 1.
2 dribble to wing.
1 uses double screen to get open at the top of the key.
3 continues through to block.
5 slips.
4 pops
2 can hit:
a) 3 for a post up
b) 1 for a three
c) 5 on the slip
d) 4 on the pop