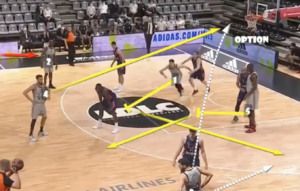 The talk of basketball for the last decade has been the amazing style of basketball played overseas. 
Coaches all over the country are always amazed by the ball movement, cutting, spacing & execution performed by teams from overseas. 
One of the parts of the game that has been exceptional are special situation plays. Special Situations are one of the best ways to steal baskets in basketball. 
The SLOB (sideline out of bounds) is a perfect situation to have a series in place for each player on the floor.
Here are three of the best Euroleague SLOB sets from 2021:
#1 Asvel – Rip to Hammer
The Hammer action was made famous in the United States by Gregg Popovich and the Spurs.
The Asvel Rip to Hammer play starts off with a lob look from a back screen. The back screen is one of the hardest actions to guard in basketball. 
The player who sets the back screen then comes off flashing to the ball for the catch.
The ball handler then drives baseline – while on the backside a hammer screen is set to send a player to the corner for an open 3 opportunity. 
(click image for video)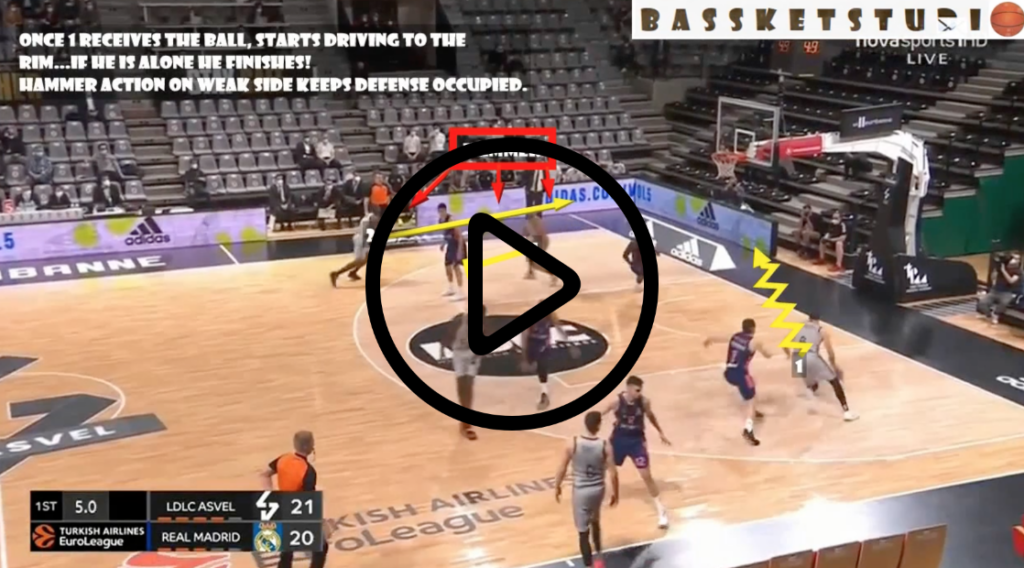 #2 Crvena Zvezda – Spain PR
The Spain Pick and Roll has become one of the most common actions in basketball.
If you watched this year's Olympics – every team ran a form of the Spain Pick and Roll.
Crvena Zvezda's Spain Pick and Roll is a really nice action.  
The play starts with fluff to get it set up and then it gets right into the action.
The Spain Pick and Roll consists of a screen for the ball handler but at the same time a back screen being set on the big who is screening man. 
(click image for video)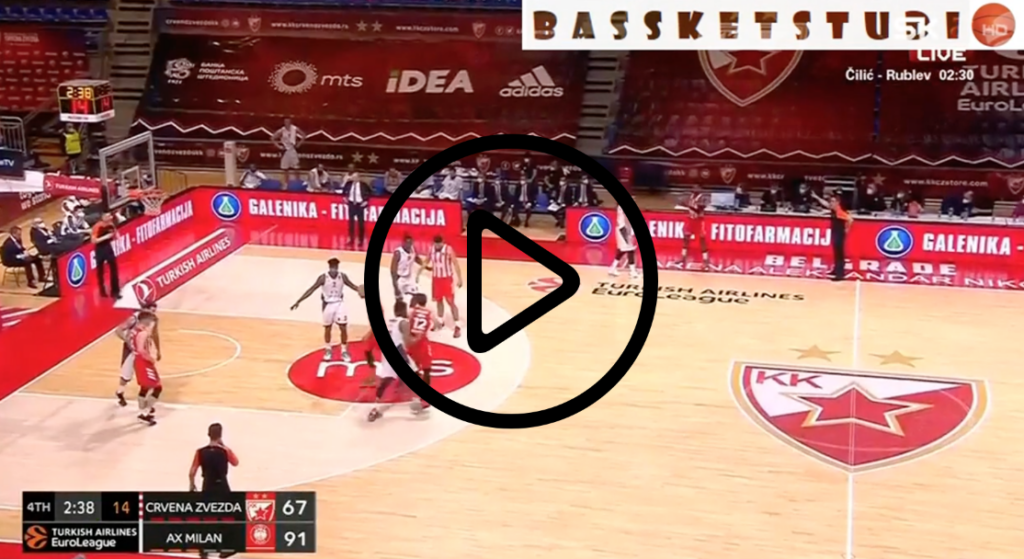 #3 Panathinaikos – Loop Hoax
The Loop Hoax is a really nice action that can result in a lob look or a pin down. 
Panathinaikos inbound leads them right into the Iverson cut. 
From there, the ball is passed to the extended elbow.
There the lob is set if the player's defenders go over the screen. If the defender goes under the screen then the pin down will be a better read.
(Click image for video)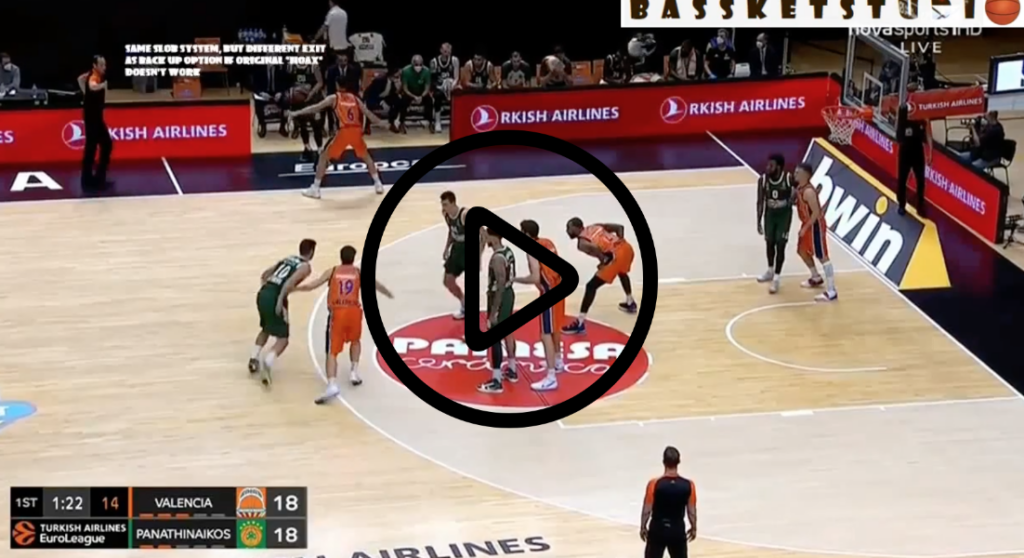 If you are interested in more great plays like this, you might want to check out the course these three plays are taken from: Top 40 SLOB Systems from 2021 Euroleague