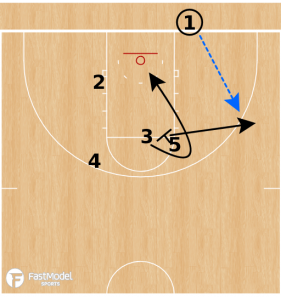 These two Baseline inbound plays are from Jay Wright.
They were diagrammed in the FastModel Sports Basketball Plays and Drills Library by Jordan Peterson and Tony Miller.
Jordan is the Founder and Director of Positionless Basketball. He is also the Varsity Assistant Coach at Stillwater High School in Minnesota.
Tony is the assistant men's basketball coach at Bob Jones University.
You can also find out more about FastModel Play Diagramming software by clicking this link: FastDraw
Villanova Box Punch BLOB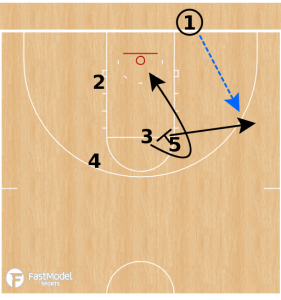 5 screens for 3 who curls and rubs 5's defender so 5 can pop to wing.
1 passes to 5.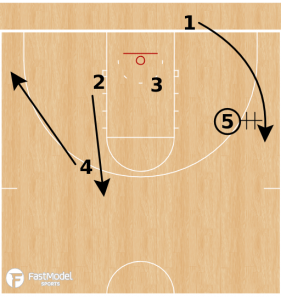 5 hands off to a cutting 1.
2 and 4 exchange.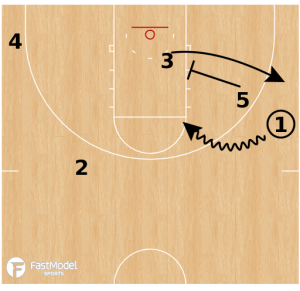 5 sets a down screen after the hand off.
Stagger Split BLOB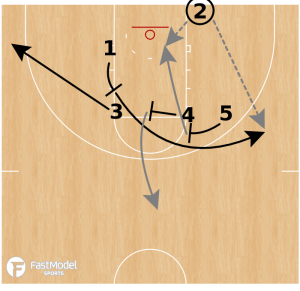 1 back screens for 3.
4 and 5 then set a stagger screen for 1.
2 can pass to 1, 5 or 4.