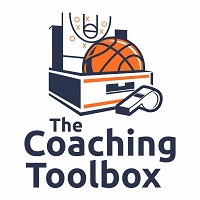 By: Phil Beckner, former D1 and G League coach.
This is the first part of three parts of this project.
Here is the link to Lessons 38-66 from this same article
Here is the link to the Lessons 67-100 from this same article
Coaching:
1) NEVER-EVER forget who has been a positive influence on you, and helped you get to where you are today…continue to thank them, and then DO THE SAME FOR SOMEONE ELSE!
2) BE DETAILED!…with everything!
3) "Don't coach for the name on your business card"-Larry Shyatt, coach for your team, players, and head coach
4) Great question to ask yourself everyday "What does my team need right now?"-Herb Sendek
5) Have an Edge, even when you win a few in a row
6) Treat wins like losses and losses like wins
7) It's hard to be a young assistant, you have to earn players respect, be careful about putting yourself on their level
8. Keep practices short 2nd semester, make them want more, keep them hungry
9) One bad apple can spoil the bunch, chemistry is vital
10) It's not a good feeling to have a quiet team, need energy and enthusiasm
11) "Never lose a chemistry guy" –Doc Rivers
12) Care about the players that aren't playing a lot, it's hard for them to stay motivated late in the year

13) Be careful what you tell your head coach-"don't make somethin out of nothing"
14) Keep your players together, they can be mad at the staff, but they have to stay together
15) Tell players something positive or good job more than u already do
16) "If you wanna win the race, you gotta feed the horses"…feed them well and get them what they want on the road
17) Sometimes it is best to "flush" a game after a bad night and start new the next day, you can't make a habit of it though, maybe 1 a year
18) Rebounding wins games, always have one assistant watching/coaching rebounding.
19) If you stat it, chart it, or emphasize it, it will be important to your team (deflections, charges, turnovers)
20) Keep scouting reports specific and simple, players don't remember half of it anyway
21) Make time to exercise, it keeps you sane
22) There are plenty of great coaches out there willing to help you if you just ask
23) Most people want to coach college because they want to do the big things (be on TV, recruit on the road, have input on game day) but the ones who are willing to do the little things(sweep the floor, check classes, open the gym late) are the ones who keep a job and move up
24) "Entitlement vs. Investment"-Kevin Eastman…be ready when you get the call! Prepare for your next position, you have to be ready to produce
25) "Let mad go" -Chuck Daly… it doesn't bother the players as much as you
26) It is vital that you double check everything (especially for travel and video)
27) Good assistants take care of the minor stuff so the Head Coach does not have to worry about it (players on time, ankle braces, gear etc.) Allow him to worry about coaching the team and that's it!
28) Find at least 20min a day to spend on yourself: personal development, phone calls to friends/family, networking, favorite reading websites
29) Don't trust players when you ask them about academics, you will never get the whole truth
30) "Thoroughly study the game!"-Kevin Eastman…you will earn players respect by knowing the game and knowing your system, worst feeling in practice is when a player asks you something and you have to reply- "I don't know"
31) Assistants do a better job when they are involved more, give them specific responsibilities.
32) Let assistants or strength coaches take care of "in-season" weight training.  Coaches need to be away from the players, and players need to be away from the coaches.
33) It's better to make friends than enemies, everyone remembers the guys who screw them over, the guys who don't return a call, or the guys who won't help out…TRY TO HELP EVERYONE!
34) If you have extra game tickets to give away…GIVE THEM AWAY!  People love college athletics and players love fans at their games.
35) Find time to read during the season.  It's a great way to find messages/stories/examples to give to your team…it keeps you thinking!
36) Appreciate your job and the opportunity you have.  Your head coach probably gets over 100 emails a year asking for an opportunity to be on his staff.  You are lucky to be called "coach"
37) "If you really like something another coach/team does—Steal It!…but give credit"-Tom Izzo  "If you  steal something, make sure you can TEACH it"-Hubie Brown
Here is the link to Lessons 38-66 from this same article
Here is the link to the Lessons 67-100 from this same article
The Coaching Toolbox has hundreds of resources for basketball coaching including basketball practice, basketball plays, basketball drills, basketball quotes, basketball workouts, basketball poems, and more!