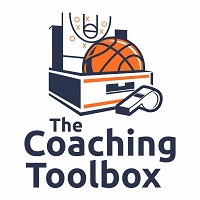 This article was written and submitted by retired High School Coach Dave Millhollin.
I have included more information about his coaching career at the end of the article.
Caoch Millhollin has contributed several insightful articles to the site. You can find links to more of them at the bottom of this post under the "Related Posts" tab.
If you would like to contact Coach Millhollin, email me and I will put you in touch with him.
Playing with Purpose on purpose (Part 1)
The following is a simple process describing how "meaning and purpose" can be infused into your team.  It involves efficient communication, goals clarification and player/coach involvement.  It promotes unity and "buy in".  Teams that play with meaning and purpose naturally develop their own unique "identities".  The team and program's Philosophy and the Actions of the Team become one in the same.
Begin this process after the season is over in the spring or summer.  Have a meeting with your returning and incoming players.
What we want to accomplish
Discuss and decide upon the major things that your team wants to accomplish the next season.  I'm talking about tangible things like: finishing in the top 3 of league, going undefeated at home, winning two playoff games, conference or overall record, winning district, etc.
As the coach and director of the team, you must make sure the goals your team decides upon are challenging but realistic; this is critical.
THIS PROCESS WILL BACKFIRE IF YOU SET UNREALISTIC OR UNREACHABLE GOALS.
Who we have to beat
Now that you have your list, the next step is to identify the specific teams you must defeat in order to achieve your goals.  One team is fine, but no more than three specific teams.  The idea here is that the way you must play in order to beat these identified teams will be sufficient to defeat pretty much anyone else on your schedule.
How we have to play
Once you have your list of goals and have identified the teams you have to beat, the next step is to make a list of how you need to play in order to beat those teams and achieve what your team wants to accomplish.  This involves making another list.  Some things on this list will probably be things your team is already pretty good at, but most of the things on the list will be things your team will need to work hard at in order to get good enough at them to enable them to achieve their goals.
For the sake of illustration, let's say you and your guys have decided the team they have to beat is the called the "Lancers" and let's say your players identified the following things they must do in order to beat the "Lancers" and to accomplish their goals:
DEFENSIVE CONTAINMENT and CONVERSION
DRIVE DEFENSE
QUICK KICK OUT CLOSE OUTS
MAKE OPPONENTS TAKE LOW % SHOTS
KEEP OPPONENTS OFF THE FREE THROW LINE
DEFENSIVE REBOUNDING (GIVE UP NO 2ND SHOTS)
HANDLE PRESSURE AND PRESSES (COMMIT NO LIVE BALL TURN OVERS)
OFFENSIVE CONVERSION; TAKE GOOD SHOTS AND SHOOT A HIGH % (PROBABLY +50%)
FREE THROW CONVERSION (+70%)
GET GOOD AT EXECUTING IN GAME ADJUSTMENTS
EMOTIONAL CONTROL
GREAT PHYSICAL CONDITION
There are 12 things on the above list.  You may want to condense your list to 4 or 5 essentials, or if it has 12 things like the one above, you could keep them all and call it something like the "dirty dozen".
Players and coaches make a commitment to the "goals list" and to the "what teams we have to beat" and "how we have to play" lists.  These lists need to be something every player and team coach knows and can explain inside and out.  These lists provide the PURPOSE for virtually everything your team does and everything your coaches do.
Therefore, PURPOSE drives all your meetings, practice activities, pre-game goals, post-game evaluations, offensive and defensive schemes, player roles and playing time, and everything else your team does.  Everything that is not consistent with your PURPOSE must be ELIMINATED………So, coaches (and players) must constantly be identifying things they are doing or thinking that are not consistent with their PURPOSE (so those things can be eliminated).
For teams that are allowed to play "off season" games (summer league, team camp, etc.) the "PURPOSE process" should start as soon as possible in the spring or summer.  For teams that are not allowed to begin until the fall, it should start then.
Practice Games
All your off season, pre-season and exhibition games and scrimmages should be approached with your PURPOSE in mind, no matter what kind of teams you face, you should play in such a manner that would enable you to beat the "Lancers" and reflect your "how we have to play" list.
If your team plays well enough to beat the "Lancers" they will probably be able to have a chance to be successful against just about everyone else on their schedule; if they continue to play that way.  In taking such an approach, your team will develop a consistent style of play, a style that does not change much from game to game and one based firmly on your PURPOSE. 
Coaches
As you "coach with PURPOSE", you will develop a consistent coaching style predicated on helping your team play with PURPOSE in mind.   Your players will learn to TRUST and depend on you and better understand what your expectations are.  Your players will be better able to meet the challenges you present them as you progress toward accomplishing your goals. Coaches must instill in their players the CONFIDENCE that they will "coach to win" during every game; players need to know that their coaches are just as committed to their PURPOSE as they are as players (more to come on "coach to win" in Part 3)
Player roles and playing time
Player roles are driven by PURPOSE; each player receives a role based on his ability to help his team accomplish its goals.  Individual praise must be consistent and based not on the role a player receives, but on how well the player performs his role, at every team function; practices, meetings, games, etc.  Every coach and player must respect, appreciate and acknowledge how IMPORTANT every other player's role is and publically acknowledge each other for well performed roles, and hold one another accountable for inadequate role performance.
Playing Time and "Cause over Self"
If you approach the game with PURPOSE; playing time becomes very consistent for each player does not fluctuate much in either close or blow out games.  Each player becomes preoccupied with "Our Purpose and my role" rather than "my minutes" or "my touches".  This is the epitome of "Cause over Self".
Communication, Reminders and "Players" on the bench
Players must understand the importance of communication and reminders.  This must be reinforced during all practice drills and on the bench during games.  Players communicate specific directions, encouragement, reminders, praise and constructive criticism.  Side conversations on the bench or in line prior to taking practice "reps" or during team meetings should be strictly forbidden.  Every player on the sideline or on the bench must be cognitively and verbally "in the game" at all times during games and "in the drill" at all times during practices.
© Dave Millhollin
About the author of this article, Coach Dave Millhollin In fourteen years at Ponderosa High School, Coach Dave's teams won 260 games (.665). From 2000 through 2009 Ponderosa won 207 games over a ten year stretch which included four SVC Conference Championships and two CIF Section final four appearances. Over his 27 year Boys Varsity Coaching career, Coach Dave posted 391 wins, produced 20 college basketball players and was named SVC Coach of the Year four times. At Ponderosa, Coach Dave's teams were #1 in California in team defense five times and in 2008 Ponderosa was the top defensive team in the Nation among shot clock states. Over Coach Millhollin's last five seasons (2005-6 through 2009-2010; 136 games) Ponderosa averaged a composite 50% total field goal percentage, 58% two point field goal percentage and 32% three point field goal percentage. Since retiring from High School coaching in 2010, Coach Dave has been actively involved in coaching Jr High level School and AAU teams as well as and running instructional basketball clinics from the primary grades through the College level.