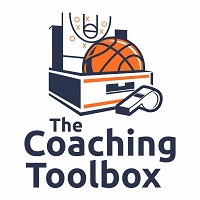 I have been so busy working on the site that I really didn't watch as much of the Men's Basketball (or any of the events for that matter) as I wanted to.  However, I did catch enough of the Men to see that they clearly were on a mission and put their own egos aside for the good of the team.  I am interested to see how much of that carries over to this coming NBA season, or if a team attitude was a one time thing for those players.
To me, that is why Michael Jordan is the best player ever.  He was the defensive stopper every night, not just on special occasions.  He played with a team attitude every night, not just when there was an Olympic gold medal on the line.  That is probably why he was the leader of the team that won more regular season games than any other NBA team in history.  He delivered every night. I heard Rick Majerus talk at a clinic once about his showing the "Be Like Mike" tape to his teams at the beginning of every season.  Not the one from TV with the dunks and electrifying plays, but the one he constructed showing him diving on loose balls, taking charges, fiercely fighting for rebounds, and the multitude of other hustle plays that he made night in and night out.
In my opinion, a truly great player can be even better when he or she puts the team first, regardless of how superior they are in talent to their teammates.
I think Coach K proved once and for all that coaching does make a difference.  I once heard somebody state that if they had to win one game, they would take Coach K if the team had more talent than their opponent, and Dick Bennett if it had less.  I couldn't agree more.  He took a group of individuals who were not accustomed to playing as a team and constructed a team.  Their gestures with their medals shows how they felt about his leadership and them becoming a team.  I think his strong leadership was even more necessary on this team with no one with dynamic leadership ability.  I think LeBron will become a great leader in the course of time, but he still has a ways to go to be considered dynamic.
It seems that Coach K has a way of getting along with most players and being able to get a lot out of them.  He is a strong personality, but there seem to have been few personality clashes on teams that he is associated with despite coaching many talented and strong willed players.  I think he personifies the coach as leader.  I know that there are times when you have to get on players, but some coaches do it so much that you wonder if they realize that they are on the same team as their players.
I am interested to see how much of the team attitude carries over to this coming NBA season, or if a team attitude was a one time thing for those players.  I guess we'll just have to wait and see.
The Coaching Toolbox has hundreds of free resources for basketball coaching.