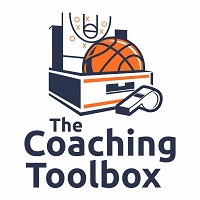 Coaching Basketball
I learned from my basketball coaching mentor, Coach Mike Sorrell, that the five most important TEAM statistical categories are:
1)  Field Goal Percentage
2)  Free Throw Percentage
3)  Rebounds
4)  Turnovers
5)  Fouls
We never ranked them in order of importance, but Coach Sorrell always geared each season's overall plan and then game planned for each opponent to be able to win at least three of the five categories as I did when I left his program to become a head coach.
I have found in the 100s of high school basketball games that I have been involved in that it is nearly impossible to win three of the five categories and lose the game. The times that it is possible are when one team dominates the three point shooting or is able to get more possessions by getting the last shot of each quarter.
I have also learned that is is very difficult to win all five categories. The few times the teams I coached have been able to win all five categories, the results have been lopsided victories.
Tom Crean conducted a study using Statistics from 2005 Big Ten, ACC, SEC, Big 12, and CUSA Season games that shows that there actually is an order of importance to those statistics.
I found the results of Coach Crean's study in the newsletter distributed by Coach Creighton Burns:
The team that recorded the high field goal percentage was the winner in 75 percent of the basketball games.
The team that scored the most free throws was the eventual winner in 70 percent of the games.
The team that recovered the higher number of rebounds was the winner 65 percent of the time.
The team that committed the higher number of personal fouls was the eventual winner in oniy 25 percent of the games.
The team that held the point advantage at halftime was the winner 74 percent of the time.
After seeing the study, I am even more convinced as to the value of keeping the ball out of the lane on defense, taking care of the ball to get high percentage shots on offense, and playing very hard on defense, but without fouling as the staple ingredients for our system of play year in and year out.
The Coaching Toolbox has hundreds of resources for coaching basketball including basketball practice, basketball plays, basketball drills, basketball quotes, basketball workouts, basketball poems, and more!