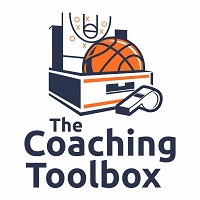 I think the summer is the best time to spend time growing as a coach. Here are some ideas I have gathered from Texas A&M women's Assistant Bob Starkey's Hoop Thoughts blog.
The first portion of this post are some notes that Coach Starkey took from former NBA and current Loyola Marymount Coach Mike Dunlap.
Drills — need time and score
Keep personal records
Keep team records
Using notebooks is paramount to learning.
Coach Dunlap takes a notebook everywhere…even a restaurant
"Never know when someone will drop some knowledge on me."
When a child has a problem, find an object they love and work through the object. Has best conversations with players while they are shooting.
Your office can be the worst place for a meeting with a player.
Must have a goal/game plan watching film with your team: What do you want to get out of these video clips.
Steph Curry is special because he has mastered the ability to make space.
Coaches, when you are in practice, don't pick a space and stand…be moving.
Nick Saban: "You can only be where your shoes are."
Wooden: he rotated during practice and staff rotated with him (Dale Brown taught this — probably got it from Wooden).
Practice Building:
Practice plan: Has 4 to 5 rewrites and has them with his staff
Doesn't adjust practice seasonally
They are a "1 more" program
Promise less, do more
Look for reasons to shorten practice
Players don't get better the last third of the season because of the lack of attention to skill work.
Big believer in finding time to player 1/1 and 2/2 late in the season…create tournaments (got to play for something)
Coach Dunlap wants them "going out of practice with their voices humming"
Always teach heavy stuff in the beginning
Know the ingredient of a good drill:
1. time
2. score
3. rotation (likes assistants teaching players as they rotate off)
4. element of surprise
5. rebounding
Izzo has assistants charting rebounding at practice.
Drills have to have purpose — have to connect to your philosophy.
Necessity is the mother of invention.
Coach Dunlap's power word is "Servant"
Qualifications for an assistant coach.
#1 Be a servant — it's not about you
Be interested in the process…if you're good, they'll find you
#2 Shut your mouth
The head coach needs your eyes to see what he/she can't see
Know you…do you
When players "push back" they are testing you.
Make your questions to players more specific
No ball rebounding (ball kills the drill)
"Get the ball out of the drill when you want to get it right."
Add by subtraction — take the dribble away
Simplify questions
Don't give away your standards…don't allow them to lower the ball.
Compliment them when they ask a good question
Let them answer it
Allow them to be wrong
That's teaching
I was willing to wait 20 years to get the dream.
Most of us aren't willing to pay the price.
Success = change in behavior
What are the trends…think of common denominators
Sunday Morning piece by Charles Osgood on 3 guitar players with the same teacher…teacher asked what was the key for the one who became a star: "The start could deal with discouragement."
Nick Saban: "Be great where you are at."
The second section is a presentation from Coach Starkey's on "Extending Your Career"
"While I am assigned to talk to you about extending your career, I'm going to go a different direction saying that extending your career should not be the goal. The goal is to become the best assistant coach you can become on a daily basis and an extended career will follow."
I think the first thing we need to decide in coaching is what is our "Why." We must have an overriding purpose for coaching — it has to be the centerpiece of our culture and what we stand for. For me, the growth of the student-athlete has to be #1 on the priority list.
"It doesn't matter where you coach, it matters why you coach." -Don Meyer
I spoke about studying Nick Saban and the philosophy he has in regard to the process. The process is keeping focused on the task at hand — executing as well as you can with what directly lies in fornt you at that very moment. Coach Saban does not want his players looking at the scoreboard. His belief is that the time and score have absolutely nothing to with the intensity and concentration you need to utilize on the very next play.
I believe the same is true with our careers. If we are getting up in the morning thinking about extending our career or looking ahead at that next job than we are taking away energy that we need to utilizing on what is really important — today!
One of the areas that I spoke about was Professionalism. I firmly believe that ethical choices are a full-time job. It must be character over victory. Don't let a short-time gain for a win be overshadowed by a poor choice you made to try and get an edge.
Of course, our biggest obstacle is winning. We are expected to win immediately and constantly. And don't get me wrong, winning is important as the following thought from Vince Lombardi points out:
It's true. If we want to continue to impact young people through coaching…if we want to have a positive contribution to our communities — we have to win — to keep our jobs.
We can't let winning be a conflict of interested. We can't be overly consumed or blinded so much in trying to win that we turn our head to discipline and our culture. The best coaches are willing fight for the culture even if it might cost them a victory.
That's not to say winning isn't important. Certainly we have to teach winning to our teams. As a young student at Marshall University, the basketball coach at the time, the late Stu Aberdeen spoke about the importance of winning. As he explained, when we are on the operating table fighting for our life, we better hope that the doctors and nurses have a strong desire to win. Coach Aberdeen explained that should we ever be falsely accused in a court of law, that we better hope our attorney has driven to win.
As I mentioned earlier, ethical choices are a full time job — and I do believe there is a right way to win and a wrong way to win. If you are a principled person that means a great deal. I posed the question to the coaches at the symposium — "are you willing to lose your job?" Do you believe so much in the principles of integrity that you would walk away from a job that did not share in your beliefs?
The second part of the process of staying in this business is becoming a continual learner. There must be a fire within to constantly be searing knowledge to help you grow as a person and a teacher.
My suggestion to the coaches in the audience was to become an expert at something in the game: post play, shooting, zone defense, etc. Pick something and learn it at the highest level. I think it is always important to be a good recruiter but don't be labeled as such because you don't excel in other areas.
Today there are so many ways to improve. We had just come off of a Final Four season at LSU and one summer I went to Oklahoma to watch Sherri Coale and her Sooners practice for three days in preparation to go overseas. The next year we again made it to the Final Four and I headed to Duke to watch Gail Goestenkors to again observe several practices before going overseas.
Today there are so many clinics to attend: Coaching U, Nike, PGC/Glazier. There are tons of great blogs and Youtube loaded with information. Have you attended an NBA or WNBA practice session? If not, you are missing out on some of the game's best teachers.
One other factor in being a continual learner today is the not just accept but to embrace technology. Whether it's social media, apps for our phones and iPads or every improving methods of watching and breaking down video — it's all there in front of us to help us improve.
The next part of extending a career is to find balance. I spend a great deal of time in my office — always have and always will. But I find a way to incorporate my wife with our program. She has always been a big part of our culture. Whether it's having the team over to decorate our Christmas tree, throwing a Mardi Gras parting in February or just having them over for an occasional home cooked meal, Sherie has always been active in helping us serve our student-athletes.
It's also important to plan family time. Schedule time for your spouse and children though out the season — an honor those commitments. I learned most of this the hard way. I once coached eight consecutive summers without a vacation. I stayed up all night in the office two nights a week during the season watching video and getting scouting reports ready. Then my wife was diagnosed with breast cancer! It was an amazing paradigm shift for me and give me instant perspective.
Coach Don Meyer also talking about having "your time," where it is just you. It can be a time of meditation or reflection. For me, I like to do it early in the morning while everyone is still asleep. I can catch up on some reading or spend some time writing in my journal.
Yet another example of helping you with balance is creating a circle of influence. A handful of people that your believe in and trust. Most importantly, these people need to be someone that love you enough to tell you the truth. Someone that can tell you your full of crap when you are. Some can be coaches but it's always good to have some non-coaches in your circle.
Part 4 of an extended career is the handling of your finances. I shared with the coaches, and especially tried to get through to the younger ones that my biggest regret in coaching wasn't a decision on the floor but it was not getting involved with a financial planner early in my career. I have had one the past 20 years and the results (and security) are amazing! Many young coaches don't think they make enough money to work with a planner — that's actually all the more reason you do. One of the first things that Kay Martin of Ameriprise was talk to me about short-term and long-term goals. Part of that process was to create an emergency fund that would pay into gradually to where we would have three months worth of salary to live on should anything happen. Well, we have far more than three months now and its a great feeling to have that type of security — not just for me but for my family.
I also have a special tax accountant that understands my profession and helps to keep that organized and more importantly, helps me maximize all of the possible exemptions and write offs available to me.
"You must gain control of your money or the lack of it will forever control you." -Dave Ramsey
Next on the list of theories for having a long career is your ability to be flexibility. It is a game, no a world, that is constantly evolving and changing. As assistant coaches we have to adjust to changes on our staff…we tend to change jobs a couple of times we must adjust to head coaches…we must adjust to administration…we must adjust to the times. The best way to adjust is to stay open minded — be a good communicator (which means a lot of listening as an assistant coach).
We must also adjust to the players. This does not mean give in and allow the players to dictate policy. But I firmly believe every player has a story and it is our job as coaches to learn that story. Our ability to know them at a deeper level is critical for us to help them. At UCF, we utilized Bill Rogers (who worked with Pat Summitt's Lady Vols along with some professional teams) in order to learn about their personalities. What was their leadership potential? What were the primary motivators for each individual? How did they best learn — were they audio, visual or physical learners? And then we adjust how we teach to meet them in the middle, where they can best be taught.
Whether at clinics, via email or phone conversations, I often get the question "what are the attributes for being a successful coach?" There are several in my opinion, most of them are obvious. But one that is critically important is that you must be a problem solver. Coaching is about solving problems.
Not enough resources? Solve it.
Not enough post players or shooters? Solve it.
Lacking in facilities? Solve it.
Team chemistry problems? Solve it.
I'm not sure that there is not at least one minor problem per day in coaching — but you have to solve it. Solving problems to me begins with attitude. Working for Coach Dale Brown I learned that we were not to use the word "problem" but we were to use the word "opportunity." Coach Brown would tell us not to come in his office with a problem unless we were ready to offer a solution. When people ask me what made Coach Brown so successful, again there are several reasons. But one was he was a solution-oriented person when it came to problems. He would amaze me with his attitude — almost excited that a problem has arose because he loves the challenge of defeating it.
The final area I touched on was to become organized and primarily I was talking about improving your ability to document everything. All conversations I have I follow up with the person I was speaking to with a short email of bullet points. I do this with my players as well. If I meet with a player to go over video, we both take notes and I email them to her. Of course discussions of behavior — both positive and negative — are followed up with an email.
I'm a big believer in writing handwritten notes — even with all the technology today. I love to write a handwritten note to a player and stick it in her locker. I also screen shot text messages — positive and negative with players for my files. I want as complete a written file on dealings with players, coaches, administrators, media and anyone else on the professional level.
We live in a time where you need to have your bases covered.
The final suggestion for extending your career? Enjoy the ride! Embrace the grind — even the problem solving. The best coaches I've been around get a rise our of solving a problem. You must be passionate about what you do but you still need a plan — the role of an assistant coach is never easy but it is important. Accept that role and challenge yourself to be the very best your can be.