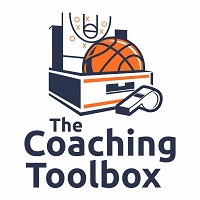 Hopefully, your team is still playing in the post season! If they aren't still playing, you might not be ready to start thinking about spring and summer, but I do think it is important to give some thought about how you will add closure to the season and at least file away some resources to prepare for your spring and summer programs. My goal is to be timely with resources, but I would rather be early than late!
For high school coaches, regardless of whether or not your players will be moving into a spring activity, I think it is important to be there for them and for the coach to take the initiative to stay in touch and be available for them. I have always felt that players need us more when things are not going well than when they are going well.
It is also important to stay on top of all conference, all county, all state, etc… nominations and other paperwork. I think it is important to provide some positive closure to the season by spending some time thinking about and putting together a meaningful season ending banquet or informal get together.
When you are ready to start thinking about spring and summer, here is a list that was published on Bob Starkey's Basketball Coaching Blog, hoopthoughts.blogspot.com. If you aren't ready to move on any of these items, at least you can save it as a resource when you are ready!
Another great email newsletter from Coach Mitch Cole of our men's basketball staff here at Texas A&M! I've posted a couple before but I strongly encourage anyone that has not signed up to get these monthly emails from Mitch to do so — everyone is packed with great information. Email Mitch and request to be on the list and you will regularly get stuff that will help your program.
SPRING/SUMMER THOUGHTS
More and more, coaches are finding that the spring and summer is when the most improvement can occur for our players and our teams. Every level from High School, to AAU, College, and the Pros, there are limits to what coaches can and cannot do regarding time spent with our athletes. Regardless of the limitations, coaches need to find the best approach within the rules to insure that the players are developing and improving throughout the summer.
Below are a few Categories with questions/ideas that staffs should consider regarding PROGRAM GROWTH in the spring/summer:
Skill Instruction
Do we have a plan for our players Development this summer?
If we can't work with them, have we effectively communicated which areas they need to grow in and improve?
Is there a way we can get our older players to initiate time in the gym with the rest of our team?
Recognition, awards and charts can be a good way to provide incentive for improvement in the summer.
Strength and Conditioning
Are we measuring improvement from our athletes? Do we have checkpoints every 6-8 weeks? (Recognition for summer improvement could be a way to keep them motivated during the off-season.)
Are the methods we are using productive, but still interesting and fresh to avoid burnout?
Do our athletes understand the importance of rest, nutrition and safety in training?
Send them interesting articles on pro athletes and their testimonials on how they achieved greatness through hard work!
Open Gym
Is there a regular time for the players to shoot and play pick up games?
Are the pickup games competitive? (Lost are the days when you played in a packed gym of players dying to get on the court, but knowing if you lose, you may sit 3 or 4 games waiting to play again!) Can we create that environment?
Most pickup games hardly resemble a real game. How can we make open gym more game-like? Consider shooting Free Throws for fouls, starting possessions at half court, extra points for put-backs, etc.
Basketball Camps
Do our camps provide a healthy balance of fundamental skills teaching, shooting competitions, and 3v3 or 5v5 games?
Are our older players engaged in camps, willing to participate and impact the younger kids in the area?
Are we working to build our camps and promote the program in the community?
T-Shirts and gear are natural Billboards for your program. Buy T-Shirts in bulk and provide as many as possible!!!
Academics
Are we aware of the "at-risk" guys in our program that might need to recover classes or get ahead in the summer? Losing a player due to grades can be a program killer!
It's been said that most students fall behind in the summer in Math and Reading. Can we incorporate a plan that might stimulate our players to read, write, or be engaged academically?
Weekly communication with links to articles, or book suggestions followed up with conversations could be useful.
Team Building
Is there a time in the summer to get together as a team and cast a vision for next season?
A short trip to a baseball game, a Team Camp, a mid-summer "Weekend of HOOPS," a Sand Volleyball game, BBQ?
Weekly communication with positive messages or articles on TEAMWORK and STRONG RELATIONSHIPS
Are we thinking through how to eliminate distractions to our team's growth?
Staff Development/Rest
Are we growing in knowledge as a staff each summer?
Challenge each coach to think through a few new ideas that might help in each of the above categories. Have someone on the staff take different categories like Motivation, Offensive and Defensive Concepts, new and improved Strength and Conditioning ideas, work a different basketball camp, or read a few books on leadership development, etc.
Lastly, is the staff taking time to get away? Sometimes great ideas begin to form when we have removed ourselves from the day to day activities. Recharge the batteries before the fall arrives!