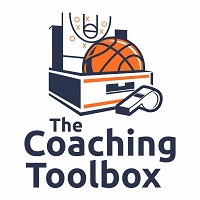 By Dr. Rob Bell
Dr. Bell is a Mental Toughness Coach and Certified Consultant of the Association for Applied Sport Psychology.  He consults with hundreds of athletes, coaches, and teams and has served as the mental coach for PGA tour winners, USTA Champion, and Olympic Medalists.  He is also the author of several mental toughness books. For more information about Dr. Bell and his services visit https://drrobbell.com/
A team locker room is a sacred place.
Basically, what is said there, when you leave there, leave it there.
Sorry, but here's the wrong way to win the locker room.
New Buffalo Bills Head Coach Sean McDermott felt that setting the tone of the locker room was important.
Agreed
Coach Sean McDermott is all about "culture" and leading by example. He's a 3:30AM fitness guy.
Agreed
He is a driven, hard-nosed, accountability coach whose locker room culture begins with him.
Agreed
Coach stated that "this is a business", so he removed the pool table and video games from the locker room.
Disagree    
Players don't care how much you know, until they know how much you care.
Hall of Fame coach, Bill Walsh, set up a fishing tournament amongst his players during pre-season. He stated, a "team that can laugh together, can get serious together."
Hard nosed, two time Super-Bowl winning coach, Tom Coughlin, spent the very first day of a training camp by having a bowling tournament. He changed his tyrant approach because  he "wanted his players to see him as his grandchildren did." 
Super Bowl Winning coach, Dick Vermeil was known for his "boot camp" practices and discipline, but only after he started to develop a relationship with his players did he finally reach the pinnacle.
Look, there is nothing sexier than discipline, accountability, hard-work, grit, perseverance, and a culture of excellence.
However, in order to win, coaches have to win their hearts as well. In order to do that, they need to win the locker room.
Here's 5 ways to win the locker room
---
Develop a TEAM culture- 
Every coach would agree that when you have players willing to fight for one another, there is nothing more powerful. Practices should be difficult and demanding, but developing team chemistry also takes place in between practices and games. You hang out so much together, that either bonds or cliques get formed in various ways.
Developing a locker room where players can unwind, relax, be themselves, and hang-out is crucial. Who wants a locker room where players simply dash out after showering and changing?
A pool table or ping-pong table encourages players an outlet to bond over a competitive activity that is not directly related to their own sport. The Cornell basketball team that made the sweet sixteen and finished 29-5 all lived together and touted their Super Mario bros. and table-tennis competitions. 
[adinserter name="Basketball in article display ad 2 rebecca"]
Allow the players to take ownership-
Jeff Van Gundy allowed all minor decisions like where to eat, which music and movie to play on the bus up to the players. He granted them a voice in their own culture.
Have a leadership council-
In all pick-up games, kids self-govern themselves. You can't break the written and unwritten rules of the court and expect to be welcomed back. A leadership council of players should make decisions on certain disciplines that coach doesn't have to. That creates more ownership among players and takes more off of the coach.
Orchestrate the cohesion-
Teams become cohesive over the task at hand (winning), or socially (togetherness). Ultimately, task-cohesion is king. However, these task-cohesive teams are only fostered through extremely strong peer-leadership.
Social cohesion is queen. Teams full of mutual respect for one another have more trust and uphold standards within the team. Usually, the best teams have BOTH task and social cohesion. These bonds can be enhanced through scheduled sessions intended to do so.
Foster organic cohesion-  
Yes, it is a business. Winning is a habit. But, allow play to be a part of the culture. Allowing athletes to express themselves through free-play is as old as the cave-man days. We thrive on working hard toward a goal and also having fun along the journey. 
---
I've been in the team locker room at the end of a season with such tears of joy from winning, because they all knew of the effort and sacrifice and bond. I've been in the other locker room as well, that tears flowed because the loss was so heartbreaking because of the sacrifice and bond.
If you're in the game long enough, these moments will happen. That's life.
The way to a winning team locker room begins way before these moments of joy or heartbreak. It begins with the culture of the team and finding ways to win the locker room.