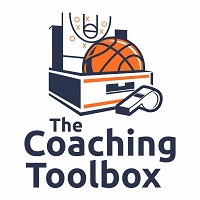 This is the second part of this article. You can click here to read the first part.
The best teams are the ones where the coach and the team leaders are united (requires some ego reduction on part of coach) and these players work the hardest and articulate the team message to others.
It is hard for a general to win without support from within the ranks. Encourage and develop leaders and relationships with them
Former Chuck Daly Assistant, Brendan Suhr: Fill up your players "emotional Bank Accounts". Make 4 deposits to one
withdrawal.
Encourage your players to take responsibility. The best ones have often been allowed too much freedom from this at lower levels. "My Bad" is not sufficient.
You can help, but players must know that they are in charge of their own attitudes, work ethic, enthusiasm, and mental/physical approaches.
Many times I have been asked how a coach gets an NBA player to listen. The answer is that you must be willing and able to help them get better. If you can do that, they will listen because they do want to improve. Once you quit helping them, you can lose them. Keep improving and learning yourself, therefore.
Learn to read body language to be able better to deal with a player that day.
Watch your own body language in practice and especially during games. Do not slump over at the bench or go goofy when things go wrong or a player makes a mistake. Stay in control of your body language no matter what you are feeling inside.
Why do coaches react so strongly to a player's mistakes in many cases? Trust this. It is because the coach wants to divorce himself from that mistake and thus that player at that time. It is his way of telling the fans that it is not his fault. The same coach will give a body language reaction fist pump that says, "That is what I coached him to do" when the player scores.
One of your main goals with each player is to coach him to become the best teammate he can be. When we interviewed a player pre-draft, we always asked him about his relationship to his coaches and to his teammates. When we talked to his coach we wanted to know what kind of teammate he was.
When I coached college, I coined a term called "Teammanship" and in that concept we tried to inculcate things that would honor team membership and encourage team building. (On one occasion for each of my two top scorers I had to put them to the brink of elimination in order to get them to know I was serious. Thankfully, both stayed but one came in the day before he was to enroll at another college to tell me he wanted to come back and be a good team member. He led the team in scoring and we went 25-3, 6th in nation).
When my first of two college teams that were inducted into their own Hall of Fame en masse, all 13 players came from as far as Europe to be there. I had started with that team nearly 40 years previously, but they were still a team.
Other books of value—The Outliers, The Talent Code (maybe the best relative to teaching/coaching technique I have ever read), Training Camp by Jon Gordon,Leadership Secrets of Attila the Hun (great quick read), Red and Me by Bill Russell, Talent is not Enough by John Maxwell (any of his leadership books such as the Servant Leader, etc.), the magazine entitled SUCCESS, and many more.
Allow enough shooting time. Still the most singly important factor in the game. Bad plays look good when ball goes in and vice versa.
Encourage your shooters to get in their 300 or so reps every day. Nowitzki and Jason Terry get in 500 every day—every day—and they are the best for obvious reasons.
These players came into the NBA as poor shooters—Jordan, Dr. J., Clyde Drexler and they became Hall of Famers and good shooters. Most players become much better shooters in the NBA due to reps. Check any player's career stats.
Avoid trying to keep your team at half court too much so that you can stop them and do more teaching. The game is played full court.
Too much time at half court will stifle a teams fast break game as the initial reaction to go to the other end is the difference in a successful break most often.
A team that spends too much time at half court teaching will not be as good a transition defensive team as it needs to be in most cases.
So more scrimmage-like situations but control the scrimmages and fulfill what you want as a teacher and what the team needs for transition offense and defense.
Best scrimmage teaching drills are starting with a specific situation at half court and then letting there be that possession and two more. This three-possession game is called O-D-O for Offense-Defense-Offense. On the second and third possession the teams can do whatever comes up, as that is the way the game is played.
Limiting the scrimmage to three possessions allows you to teach the pluses and minuses of the three possessions better because everyone can remember that short of a series.
Drill also some 5-possession games and do the same way. You start with a controlled half court and then the players play out four more possessions, ending up on the end they started. The game is generally played in spurts of no more than 5 possessions before a whistle is blown and this allows game feel and coach control.
Be inventive with these controlled sessions. Have each possession be only with 10 seconds, or have them run a particular set when they don't have a fast break or have them go vs. man/man some and zone on other sets, and start the initial possession from out of bounds, etc.
You can score these by giving a point for a score and a point for a stop. With 3 possessions (or 5) there will always be a winner since there are an uneven number of points available. The winner of each one can start the next set if you want. Or you can keep track of the number of sets each team wins to determine a winner. Award the winners.
You never waste time when you do the defensive shell drills.
Remember that you must emphasize defense, but offense is more involved because it involves ball skills and exact timing. Thus, offense takes more time.
I always doubt coaches who say they spend far more time on defense than offense. Why would you do that when offense requires much more teaching and time?
Hopefully, anyone should realize that you could teach both offense and defense at the same time, as you generally have players on both sides of the ball in drills unless they are just defensive slide drills. So teach both at the same time.
Even in the most dedicated of offensive drills, if a player does well or poorly on defense, you cannot overlook that. More time on offense, more emphasis on defense.
Your team will reflect what you emphasize.
You are an offensive or defensive coach relative to what upsets you. If you say you are a defense coach but never sub for poor defense by your better players, you are not a defense coach. (If he is really good, you don't have to leave him out for long—you made a point).
If you are an execution coach but don't get upset at the lack of execution, then you really are not what you say you are.

Summary Note

Over the years your teams will be identified by about 3-5 things that they do well—not 10-15 things. Those are the things you teach well and that are important to you.
With the great coaches you always know what their teams will do well. So decide how you want to be typified and stick with that as long as you are successful. Make subtle changes as you go, but stick with your winning core.