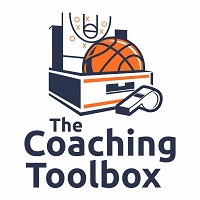 This article was written by Brian Anglim. Brian has coached basketball at both the high school and college levels. He has some really good articles on his blog and I encourage you to take a look at it.
Coach Anglim has a newsletter that he does not publicize much because it is not on a regular schedule. But, if you are interested in subscribing to it, email me and I will forward your request to him.
Basketball Coaching–Building a Bench
by Coach Brian Anglim
A key factor in the Miami Heat victory over the Indiana Pacers was the weakness of the Pacer's bench.   Although a bench is generally a product of talent, there are a number of things we can do as coaches that can help develop our team's depth. I am a big fan of Coach Vogel of Indiana (he got more out of Lance Stephenson that I ever thought possible) but his ability to develop his bench seems to be a chink in his armor. Here are some ideas on how to improve the effectiveness of your bench.
Skill development
Player development is a key emphasis to any basketball program and its influence is even greater in developing depth.  We all work on shooting, passing, and a variety of skills in our practices but to maximize your player development I would encourage coaches to look into more individualized skill work.
For example, your starters played a tough game on the road the night before, have them come to practice 20 minutes late so that you can use this time with your bench players. Another idea I have stolen from NBA coaches, they will take their bench/developmental players and spend 20 minutes prior to game warm ups to do basic skill development workouts.  These players can get in lots of form shots, finishing work, and simple ball handling drills prior to the game with limited space. In an 18 game season that is 6 extra hours of practice time, that can make a real difference to an engaged athlete.
Skill development sessions should be very individualized.  I like working with groups of 1 to 3 athletes per rim. I think for at least 10 minutes per day a player should be getting individual attention from the head coach or one of the assistant coaches. This personal interaction on a daily basis is how we build great players and become positively involved in their lives.
You need to sell players on that investing in themselves can lead to an expanded role within the team and push the team toward on-the-court success. It is this culture that you create.
Strength and Conditioning
A big philosophical change in the last couple of years for me has been my belief in a structured strength and conditioning program. Many coaches see athletic ability at a fixed level that can only improves with age.  Athletic ability can not only be improved, but with a well defined strength and condition program can lead to dramatic changes.
Good coaches take an active interest in performance enhancement in their off-season program but great coaches think of it in a year round manner.  As with skill development, I look to individualize these strength and conditioning program by the needs  and demands put on the player.  For a player who is playing major minutes, it is important that we save their legs and we are looking to maintain their strength levels. A bench player however does not have nearly the same game day demands and we can be aggressive in this program.
If we have a freshman who can only clean 45 pounds, if I were to maintain his strength level within the season what would that really get me? Don't waste the season to maintain subpar strength/power levels.  We can be aggressive in our approach with that younger player.  Some coaches don't believe in lifting on game days, but we see it all the time in the NBA and it is appropriate for players that only limited amount of minutes.
In fact it is not uncommon for players playing under a certain number of minutes for a game going through a post game conditioning session.
Selling a program like this might be difficult, but it falls within my philosophy continual growth as individuals and as a team.
Develop Roles for Bench Players
All players have strengths and weaknesses. Create roles for your less talented players that they can excel. This gives them confidence that they can contribute and building that confidence means everything.
We still need to be aware of that player's weaknesses as well. We need to coach the heck of these players to ensure that they make good decisions with their playing time (ie shot selection and decision making) and focus our skill development sessions to remedy the holes in their game.   We can also make tactical changes within our offenses and defenses to protect them, for example having a player who is a non-shooter always curl cut a down screen.
Use the appropriate offensive and defensive systems for your team
To me this is an extreme option but something I want to mention.  Be aware of the talent, athletic ability, and experience of the players on your floor when you decide what offenses and defenses you might play. If you care constantly changing from zone to man to full court pressure, these changes can be difficult on the fly for a younger player. You might have to play a more passive defense for your less athletic players or you might be able to go the other direction when you have a bench that are more athletes than basketball players.
You can also put your bench players in a "hidden delay game" to minimize their possessions while they are on the floor. For example, you could put them into a zone on defense and have them play motion offense but not allow a shot other than a layup until there have been 10 passes. This lengthens both the offensive and defensive possessions while your other players get a break. I also love the idea of teaching the flex as a secondary offense, it kills clock and often leads to free throws with its inside oriented design.
One final point to leave you with, you need to have confidence in those players and give them a chance to make mistakes and learn from them.  Be sure to give them at least a little bit of time every game and let them know that with continued improvement there role might expand. If you want to build a great bench then you need to believe it first.
As I mentioned in the most recent newsletter, I have been sending out coaching notes and handouts on a weekly basis, if you are interested in being notiefied when i send these out please follow me on twitter @CoachAnglim or on Facebook.