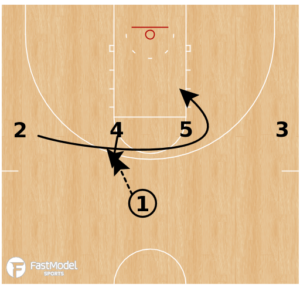 This man to man play came from the FastModel Sports Plays and Drills Library.
It was posted by Zachary Weir, Head Boys Basketball Coach, Keller High School (Texas).
Coach Weir's Twitter account is @WEIRbasketball.
Iverson Shuffle Split – FastModel Sports.
You can also find out more about FastModel Play Diagramming software by clicking this link: FastDraw
Comments from Coach Weir:
Easy STS set to run as an ATO. Run with a good facilitator out of the post and a shooter that you want to get open. Multiple action, quick hitting set that has several options for counters.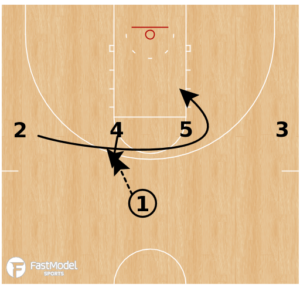 2 Iverson Cut over the top
1 enters the basketball to the 4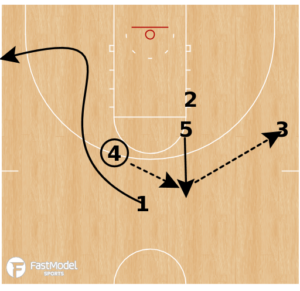 1 cuts over the top for a Handoff option
5 will pop out
4 swings to the 5
5 swings to the 3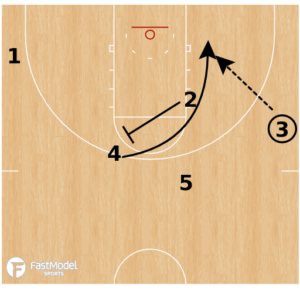 2 Back Screen for the 4
4 shuffle cut off of the 2
3 will enter to the 4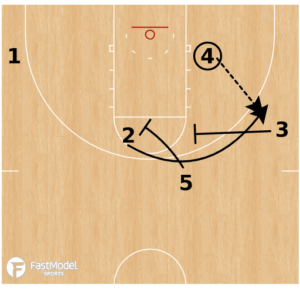 5 and 3 set a double screen for the 2