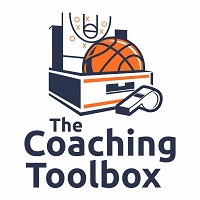 This article was written and submitted by retired High School Coach Dave Millhollin.
I have included more information about his coaching career at the end of the article.
Caoch Millhollin has contributed several insightful articles to the site. You can find links to more of them at the bottom of this post under the "Related Posts" tab.
If you would like to contact Coach Millhollin, email me and I will put you in touch with him.
ADVANCED TEAM DEFENSE CONVERSION DRILLS
4X5 AND 3X4 HALF COURT DEFENSIVE DRILLS
ABSOLUTE BEST ACTIVITIES FOR TEACHING HALF COURT TEAM DEFENSE
NOTES FOR RUNNING 4X5 AND 3X4 HALF COURT TEAM DEFENSE DRILLS:
THESE ARE ADVANCED DRILLS THAT REQUIRE PLAYERS TO HAVE ALREADY BEEN TAUGHT INDIVIDUAL AND TEAM HALF COURT MAN TO MAN DEFENSIVE FUNDAMENTALS, HOWEVER, PLAYERS AS YOUNG AS THE
JR HIGH LEVEL CAN RUN AND BENEFIT FROM THESE DRILLS.  THEY ARE MOSTLY USED AT THE HIGH SCHOOL VARSITY AND COLLEGE LEVELS
THESE DRILLS EMPLOY SOME ZONE CONCEPTS BUT; THEY ARE NOT ZONE DRILLS, DO NOT ALLOW PLAYERS TO PLAY "ZONE" DURING THE DRILLS
RUN IT WITH THE SHOT CLOCK
THE POSSESSION IS OVER WHEN ANY OF THE FOLLOWING OCCUR:
SCORE
DEFENSIVE FOUL
DEFENSIVE CONVERSION (INCLUDING A FOUL ON THE OFFENSE)
SHOT CLOCK EXPIRES
AS YOU ARE TEACHING THE DRILL YOU CAN GIVE THE OFFENSE CERTAIN RULES, SUCH AS:
ONLY 2 DRIBBLES AT A TIME
NO BALL SCREENS (OR YOU CAN USE IT WITH BALL SCREENS TO TEACH BALLSCREEN DEFENSE)
MOVE AFTER EVERY PASS;
BASKET CUT, THROUGH CUT, BACK CUT, SCREEN AWAY, ETC
2 "ALLIGATOR" COUNT AFTER CATCHING THE BALL BEFORE THE NEXT PASS OR DRIBBLE
ACKNOWLEDGE HOW CHALLENGING IT IS TO GET DEFENSIVE CONVERSIONS BEING A MAN DOWN,
SO – TEACH THE "EQUALIZERS" WHICH CAN MASK MISTAKES AND OVERCOME PROBLEMS BROUGHT ABOUT BY BEING A MAN DOWN.  THESE EQUALIZERS ARE:
TALKING AND EVERYONE ON DEFENSE KNOWING EVERY THING GOING ON WITH THE OFFENSE
PLAYING WITH HANDS UP THE WHOLE TIME (THUMBS ABOVE THE EYES)
HUSTLING AND MOVING ON "AIR TIME" (MOVING AS THE BALL MOVES)
BALL PRESSURE
TEACH THE "HELP WEB"
PRIDE AND BELIEF (WE DON'T CARE IF WE'RE A MAN DOWN; WE'RE GOING WIN ANYWAY!)
USE "CORRECTION TEACHING" AND REWIND THE TAPE TO DISCUSS DEFENSIVE FAILURES.  SHOW HOW IT SHOULD HAVE BEEN DONE; WALK YOUR PLAYERS THROUGH THESE SITUATIONS
ONCE YOUR PLAYERS CAN GET STOPS WITH OFFENSIVE RESTRICTIONS; REMOVE THE RESTRICTIONS AND GO "LIVE", HOWEVER, MAKE SURE TO ADMINISTER HARSH CONSEQUENCES FOR POOR OFFENSIVE EXECUTION
GOAL:
DEFENSIVE CONVERSION; GET A STOP WITHOUT FOULING
GET THE REBOUND
GET THE DEFLECTION
RECOVER THE LOOSE BALL
CREATE LIVE OR DEAD BALL TURNOVER
GET A SHOT CLOCK VIOLATION
ABSOLUTELY DO NOT FOUL
PRIORITIES (NO 2X1s IN THIS DRILL)
GUARD THE BALL; 1X1 ON CLOSE OUTS
THE MOST DANGEROUS PASSING AND DRIVING LANES MUST BE GUARDED AND THE LEAST DANGEROUS PASSING LANE MUST BE "KNOWN ABOUT"
GUARD THE NEXT MOST DANGEROUS (SCORABLE) PLAYERS
DIVIDE THE STRONG SIDE EVENLY
WEAK SIDE = "I GOT TWO"
EXECUTE THE "HELP WEB"
MAINTAIN VISION – ALL OFF BALL DEFENDERS MUST SEE EVERYTHING
DENY THE LOW POST
DENY THE HIGH POST
DEFEND/DENY BASKET CUTS BOTH FRONT AND BACK DOOR
DEFEND/DENY BALL CUTS
DENY OR QUICKLY CLOSE OUT SPOT UPS
DENY WHERE THEY WANT THE BALL TO GO; DO NOT LET THEM CATCH IT WHERE THEY WANT IT
TECHNIQUES
TALK – CONSTANT, SPECIFIC, MEANINGFUL, FIXING PROBLEMS TALK, NOT EMPTY CHATTER
HANDS UP – (THUMBS ABOVE YOUR EYES) KEEP YOUR HANDS UP & GO WITH YOUR HANDS UP
STANCE TECHNIQUES; ANGLE, LOCATION, "HEAD ON A SWIVEL" AND COURT VISION
HUSTLE/MOVE ON AIR TIME & DRIBBLE TIME (AS THE BALL MOVES; WE MOVE)
BANANA/CONTAIN CLOSE OUTS
NEVER LET YOUR MAN CROSS YOUR FACE OR BACK
HELP WEB – INTERCONNECTED/INTERDEPENDENT HELP ASSIGNMENTS
HELP AND RECOVER OR HELP AND SWITCH – USE "GIVE & GET" OR "STAY WITH" CONCEPTS
SWITCH OR SAG EVERYTHING GOING AWAY FROM THE BALL
PUSH THE BALL MIDDLE OR TO THE HELP
IF NO HELP ON THE BASELINE DRIVE; YOU'RE ON YOUR OWN TO STOP BASELINE DRIVE
DEAD BALL CALLS; "DEAD, DEAD, DEAD……", DEAD BALL PRESSURE AND DEAD BALL DENIALS
OFF THE BALL ON DEAD BALLS; LEAVE THE LEAST DANGEROUS PLAYER KINDA OPEN, BUT KNOW WHERE HE IS
SITUATIONAL BALL SCREEN DEFENSE
BLOCK OUT OR "FACE OUT" AND REBOUND
AS SOON AS YOUR PLAYERS UNDERSTAND THE DRILL, USE "CONSEQUENCE REINFORCEMENT";
IF THE OFFENSE FOULS OR FAILS TO SCORE; THEY RUN – HARD TIMED SUICIDE(S)
IF THE DEFENSE FAILS TO GET THE STOP WITHOUT FOULING; THEY RUN – HARD TIMED SUICIDE(S)
FULL COURT DEFENSIVE TRANSITION DRILL
4X5 > 5X5
THIS DRILL IS USED TO TEACH "MAN DOWN" TRANSITION DEFENSIVE CONTAINMENT AND RECOVERY INTO 5X5 HALF COURT DEFENSE.
Here is how it's set up;
Line up 5 offensive players along the baseline spaced out evenly, facing the opposite basket
Line up 5 defensive players along the free throw line extended with their backs to the basket they will be defending, each facing one of the offensive players.
The coach positions himself behind the defense with a ball so the defenders cannot see him
The coach throws the ball to one of the offensive players and all five of the offensive players sprint to try to get a fast break
The defensive player lined up in front of the offensive player who the ball was passed to must sprint to touch the baseline with both hands creating a temporary 5×4 offensive numerical advantage
As the player who had to touch the baseline recovers defensively, the 4 other defenders must contain and stop the fast break of the 5 offensive players
Defensive execution of the drill
Stop the ball early, "I got ball"; one defender
Divide up the strong side; two defenders
weak side "I got two"; one defender
The recovery defender sprints to the weak side of the offense where the "I got two" guy is and picks up the extra player achieving a 5×5 situation
The goal of the 4 transition defenders is to buy time for the recovery man to join the defense without allowing a transition shot.  They must stop the ball, contain the break, contain penetration drives and passes and make the offense make one or two non-penetrating passes while the recovery man gets back on defense.
The defense then morphs into 5×5 half court man or zone alignment depending on what you want to run.
COACHING NOTES
Make sure to use the drills first to teach; before making them competitive and implementing rewards and consequences.
These drills, if implemented properly and frequently, will reinforce your half court defensive skills, concepts and philosophy.  They can improve both your defensive and offensive execution. These drills allow you to teach the "parts" out of the "whole".  They will also help to infuse Confidence and Pride in your team's defense.  Remember to teach the concept goals of the drill; the goal for the offense is to score.  The goal of the defense is to get a "Stop" without fouling.  These drills should be run with a tremendous amount of enthusiasm and communication.  Conversions should be celebrated, especially defensive conversions.  In order to keep the offense honest; rewards and consequences need to be dealt out at the end of each drill rep.
The task of getting defensive conversions in these drills is so challenging that your players must execute all the details at a high level of effectiveness, they must also communicate and hustle in order to be successful.
Once your team becomes good at getting defensive conversions, being a man
down, they develop great confidence and belief in defensive conversion.
For trapping, doubling, match up zones and "freak defenses":
These half court drills are especially helpful for trapping defenses and defenses that use double teams. Also teams that employ box or diamond and 1 or triangle and two type defenses can greatly benefit from these drills because they teach the concepts of "dividing" remaining players with or without being a man down using the previously mentioned "help web".
© Dave Millhollin 2020
About the author of this article, Coach Dave Millhollin In fourteen years at Ponderosa High School, Coach Dave's teams won 260 games (.665). From 2000 through 2009 Ponderosa won 207 games over a ten year stretch which included four SVC Conference Championships and two CIF Section final four appearances. Over his 27 year Boys Varsity Coaching career, Coach Dave posted 391 wins, produced 20 college basketball players and was named SVC Coach of the Year four times. At Ponderosa, Coach Dave's teams were #1 in California in team defense five times and in 2008 Ponderosa was the top defensive team in the Nation among shot clock states. Over Coach Millhollin's last five seasons (2005-6 through 2009-2010; 136 games) Ponderosa averaged a composite 50% total field goal percentage, 58% two point field goal percentage and 32% three point field goal percentage. Since retiring from High School coaching in 2010, Coach Dave has been actively involved in coaching Jr High level School and AAU teams as well as and running instructional basketball clinics from the primary grades through the College level.