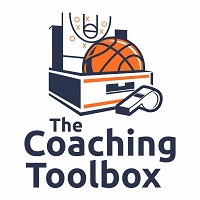 One of our clock management rules at the end of the game is that if we gain possession with the clock running in the opponent's half of the court at the end of a game where we are trailing with three seconds or less, we call timeout.  For this reason, we save our timeouts until the end of the game.  We like to throw to half court and call timeout if our opponent scores to tie the game at the end with under five or scores to take the lead.
If we can stop the clock immediatley after the score with a timeout, or if the opponent takes the lead a made free throw where the clock is already stopped.  If you don't have any timeouts left and the clock is stopped, at least throw the ball long inside your own three point arc rather than throw up a shot from half court that has very little chance of going in. The defense is not going to foul in this situation. If the ball is knocked loose, it is better to have it loose under your own basket.
Brownsburg won the Indiana large class state boys championship in 2008 by having a coach smart enough to teach his players to throw the ball to their basket and for everyone to go to the ball when inbounding the ball at the end of a game. They were behind by one point with 2 seconds to go. Click here to see the play on youtube. I have seen long passes to the basket tie and win games before, even if they were originally fumbled, like the Brownsburg play. Throwing the ball long puts you in a similar position to putting back a missed last second shot, which is what most coaches fear more than the last second shot itself. Its easier to be lucky when you are smart enough to realize that a loose ball in the lane is more dangerous than one at half court.
The Coaching Toolbox has hundreds of resources for basketball coaching including basketball practice, basketball plays, basketball drills, basketball quotes, basketball workouts, basketball poems, and more!