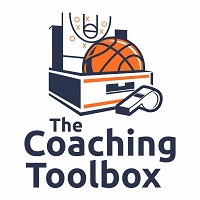 This Special Situations Checklist was put together by Delta High School (Ohio) Boys Coach Derek Sheridan.
I have a link posted at the bottom of the post to the entire pdf that he put together.
I hope you get some ideas that will help you be more prepared for the special situations that you face during games.
DELTA BOYS' BASKETBALL SPECIAL SITUATION CHECKLIST
LATE GAME CHECKLIST: Assistant Coach
OUR TOP 3 FT SHOOTERS
1. ____________________
2. ____________________
3. ____________________
1. KNOW THE SCORE AND THE TIME LEFT ON THE CLOCK.
2. KNOW THE TIME OUT SITUATION FOR BOTH TEAMS.
3. TELL PLAYERS:
DO WE HAVE FOULS TO GIVE? HOW MANY?
ARE WE IN THE BONUS/DOUBLE BONUS?
ARE THEY IN THE BONUS/DOUBLE BONUS?
4. WE DO NOT CALL TIMEOUTS TO SAVE POSSESSION UNTIL THE LAST 2 MINUTES OF THE 4TH QUARTER, OR LAST 2 MIN. OF OVERTIME. BALL HANDLER CALLS TIMEOUT POSSESSION IS IN DOUBT.
5. NEVER SAVE THE BALL UNDER THEIR BASKET OR TIP A LOOSE BALL TOWARDS THEIR BASKET.
6. CANNOT GRAB AN O' REBOUND (FT OR FG) = TIP TO HALF COURT. TOP PLAYER GETTING BACK ON D' CAN GET IT.
7. STOP THEIR FASTBREAK AFTER MADE F.T. = HAVE A SUB READY AT THE SCORER'S TABLE.
8. IF WE NEED TO SET UP A PRESS AFTER THEY MAKE A FT = HAVE A SUB READY AT THE SCORER'S TABLE.
9. 5 PLAYERS RUN TO REFS; CALLING TIMEOUT AFTER WE SCORE TO STOP THE CLOCK.
10. COMEBACK OR CATCH-UP MODE:
Round time up to the next minute
Double the number of minutes & turn minutes into points
Add one point.
Add 1 point = 5 pts
For example:
1:22 left in game
Rounds-up to: 2:00 min.
Doubled = 4:00 & change to pts = 4pts
11. If we're up in the last 2:00 of the game & we're being pressed. Tell the official that we'll call timeout at the 8 count.
12. Have in-bounder ask the ref to count his 5 count out-loud & tell him that we'll call timeout on the 4 count.
13. Tell players to let the other team score if we're up by more than 3 points, inside of 5 seconds.
Do not take the ball out if there are 4 seconds or less on the clock, especially if they're out of timeouts.
14. Down 2, we are shooting 2 Free Throws with 3 or less seconds left: (No one w/ 4 fouls is in a rebounding spot)
o We make both FTs to tie the game.
o Have a sub ready to go to table, AFTER THE OFFICIAL HAS GIVEN THE BALL TO OUR SHOOTER.
o Players get matched-up in "Prevent 40" & defend for remaining seconds.
o We make the first & miss the second
o Players foul by going over-the-back on the rebound off the miss to save as much time as possible.
o Misses the first & now we have to miss the second intentionally & run "Vannett-2"
15. Down 2 points, going the length of the court inbounds, 3- seconds on the clock, clock stopped with 1+ timeout(s).
Run "Royal" & throw to half court & call timeout. TELL OFFICIALS WHAT WE'RE DOING BEFOREHAND.
We'll run "Denver-2" from the sideline out-of-bounds.
16. Down 2 points, going the length of the court inbounds, 3- seconds on the clock, clock stopped, NO TIMEOUTS.
17. Up 1-3 points, 30 seconds or less left. Inbounding full court:
Run "Dunbar" with two best FT shooters in the 1 & 2 positions.
If we have timeouts left – In-bounder & coaches tell ref's that we'll call TO on the count of 4.
18. Up 1-3 points inside of 5 seconds – full court inbounds: run "GO"
OPPOSITION: ____________________________________ LATE GAME INFO
1. PLAYERS TO FOUL:
#
#
#
#
#
2. PLAYERS NOT TO FOUL:
#
#
#
#
#
3. WHO ARE THEIR WORST FOUL SHOOTERS THAT ARE NOT IN THE GAME IN CASE OF AN INJURY SITUATION, AND WE CAN CHOOSE THE NEW FT SHOOTER?
#
#
#
#
4. LIST THEIR "21s":
#
#
#
#
5. LIST THEIR BEST O' REBOUNDERS:
#
#
#
#
6. TELL THE PLAYERS HOW TO GUARD BALL SCREENS:
HARD HEDGE
FLAT HEDGE
TRAP
JAM
SWITCH