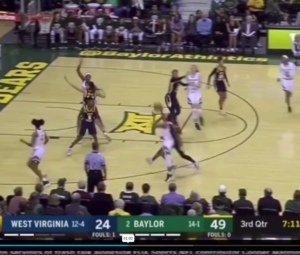 In the clip below Coach Kim Mulkey details two quick hitters that she has utilized effectively with her teams.
Both of these clips were taken from a complete presentation by Coach Mulkey.
If you would like to learn more about that presentation click the following link: Quick Hitters & In-Bound Plays
The first play is called 1 Down and is a clear-out for a post entry. Coach Mulkey also shows how to counter the defense's adjustment to the play.

The second clip is of a BLOB she calls 11.