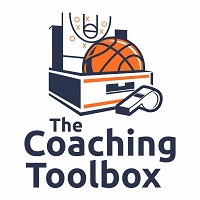 This article was written by University of Arkansas Women's Head Coach Mike Neighbors.
This is the first of two parts. I have a link to part 2 a the bottom of this page.
Are you as TOUGH as you Want your Players to be?
When Jay Bilas published his article "Defining Toughness in College Hoops" in January of 2009 (yes, it's been that long ago…time does fly), the word toughness had been used by every coach on every team in every sport for a very long time. It had as many different meanings as set plays coaches run to be successful. It was Jay Bilas that put all those meanings into pictures. That article was the most shared item in the 17 year history of our Newsletter and then spawned the great book. I feel comfortable in saying most everyone of our 67,281 members have read at least a portion of the piece.
If not, read it now before going on with our piece.
Jay Bilas Toughness Article
About once every six months I have a Jerry Maguire moment and decide to stay up late writing a "manifesto" on a topic that had been running through my mind for years. Not coincidentally, I think those times mirror showings of on TNT or TBS of Cuba Gooding, Jr. yelling "show me the money!". Anyway we all know how that worked out in the movie, so once again, I preface the remainder of this piece with this statement:
" I am personally guilty of almost every example that I am about to point out. At one point and time, I had
to learn the hard way. I don't claim that this is an exhaustive list and am absolutely sure there will be typos, misplaced modifiers, improper use of "to" "too" and "two", and other syntax errors that would make my English teaching grandmother cringe. I am a basketball coach that couldn't sleep one night and decided to put into writing some random thoughts and share it with others that I trust. If you can live with that, read on. If not, I would just move on to the rest of your day."
I thought Jay Bilas nailed the article and the book. Players and coaches alike have benefited from his work. The word "toughness" had new meaning and can be heard more and more in the gyms that I evaluate players. What I began to notice though was that most coaches threw the word around to players as a cliché'. It became a buzz word. And in many instances that those coaches were urging their players to be more tough, the coach themselves was NOT being very tough.
There is a "toughness" factor in coaching too. We can't set screens for teammates. We can't set up our cuts. We can't talk on defense. We can't jump to the ball. We can't get our hands up. We can't get on the floor. We can't close out with hands up. We can't post on a man not on a spot. Etc.
But we can be TOUGH. We must be TOUGH if we demand it of our players.
So with the help of some coaching buddies, we began a list of what makes a coach TOUGH. Not tough to play for. Not tough to deal with. But things that would be consistent with those things we demand of our players. This is a work in progress and hope with the help of the group, we can come up with a list and examples to help each other improve
ourselves as much as we ask our players to improve. If you have thoughts and/or examples, please email them to me. We will then add them to our list. Hopefully by the end of the summer we will have complete list to share.
TOUGH coaches CONFRONT
It takes energy and effort to confront… a great deal of both in fact. The tough coaches never exhaust themselves of the energy needed to consistently confront and hold people accountable. When someone or something challenges the culture of their program, a tough coach stands up for what they hold true. They do it consistently and they do it tirelessly.
Coaches who have toughness confront any player who falls below the standards they have set in their program.
When confronted with parental concerns, a tough coach listens and explains their view point. They simply don't make a rule like "I won't talk about playing time." That rule is a cop out. I think we certainly all agree there is a time and place to have the discussion.
It's okay to have guidelines on when and how you will discuss it. It's okay to have a plan. But it's not okay to NOT have the talk.
It's the #1 thing players and their loved ones want to talk about. It's a conversation you must have if you want them to buy into your process. It's a conversation you must have if you want them to strive to improve. It's a conversation you need to have. And have with everyone on your roster from the player who plays the most to the player who plays the least.
If you exhaust yourself of the energy to confront, then you are "allowing things in your program" rather than "coaching them".
You must have (or find) the energy every single time something challenges the fabric of your culture. If you don't, no one else will. If you do, everyone else will.
TOUGH coaches are DECISION SAVVY
Tough coaches know that making the hard decision is what separates the good from the great. Head Coaches make 100's a week concerning every aspect of their program. They don't delegate the difficult ones down the chain of command. They make them and then they stand behind them.
Experience has taught them how to make them with the best interest of the team AND the best interest of the player all at the same time.
More often than not, it's the coach who struggles the most with these decisions. They feel the weight of deciding something that impacts so many people in so many ways. It can be paralyzing. It can be overwhelming.
Many coaches confide that this responsibility has led to burnout and can ultimately drive you from the profession all together if you don't develop toughness.
Avoidance of decision making is even worse than making the wrong decision in many instances.
The toughest of the tough actually embrace. It's these coaches who make the proper decision more often than not.
TOUGH coaches expect mistakes, but don't accept Excuses
TOUGH coaches know their players are going to make mistakes. They know they are going to fail from time to time. They know this because they know they are going to put them in situations to fail. They are going to create scenarios designed to push them beyond their comfort zones.
TOUGH coaches know mistakes lead to improvement. They teach through lessons. You will NEVER convince me that Mister Miyagi is not one of the top coaches of all time… (I have a poster of wax on, wax off scene in my office to remind me).
Wayne Gretzky routinely tripped over his own skates because he pushed himself to go harder in drills than his coaches demanded.
While the TOUGH coaches expect these mistakes, they do NOT except excuses for them. The deal with excuses swiftly and severely.
Tough coaches know the difference between a reason and an excuse.
Tough coaches use mistakes to help a person grow.
Tough coaches teach without the person even knowing they are being taught.
WAX ON…WAX OFF… SAND THE FLOOR… PAINT THE FENCE
If you haven't seen the scene…here is the link…
"https://www.youtube.com/watch?v=Bg21M2zwG9Q"
It's PG-13 for language, but worth a view…
TOUGH coaches understand NEXT PLAY
Most of us have stolen the "NEXT PLAY" concept from one of the many books from/about Coach K. We yell it at our players when they turn it over. We yell it when they miss a Free Throw. We yell it at them when they commit a silly foul.
Do we move on though? Or, do we replay those very mistakes in the next timeout, then at half time, then in post game, then the next day in film room, then the next 10 times it happens?
Do we hold grudges when dealing with discipline issues? If you do, then take NEXT PLAY out of your coaching vocabulary.
Obviously there are aspects of our job and this profession that accumulation of actions must warrant consequences, but if you want players to move on to the Next Play, you had better coach this way.
TOUGH coaches actions are aligned with standards
"Do as I say, not as I do" mentality is dead to the iY Generation of players in the game today. When presented with a situation that conflicts between what they see you do and what they hear you say, 99.999999% of the time they will believe what they see.
The alignment you have in your program between TALK/ACTIONS will be directly proportional to how your players balance their TALK/ACTIONS.
When a coach demands something of a program or someone in it that is out of alignment with a coach's actions, frustration sets in quickly. That will turn to disengagement and total withdrawal the moment adversity hits.
A TOUGH coach has alignment in this area.
We are not talking about running wind sprints with your team, lifting weights with them, or running bleachers. We aren't talking about having their same curfew or going to study hall.
Players, fans, and administrators believe what they see more than what they hear. If you want a TOUGHNESS in your program your actions better be worth watching.
TOUGH coaches take no credit for wins and deflect blame in loss
TOUGH coaches don't need pats on the back after a win. My PaPa Neighbors always said," If you want someone to clap for you, be a musician or a magician… don't be a coach."
Coaches with toughness recognizes efforts of their players and their team in victory. In defeat, they deflect the blame from those same people.
You don't have to be that coach that takes total blame every game. That grows old fast too and simply isn't believable. It may also be out of alignment with your program's culture on truth and honesty. You can be honest and truthful in private…not in public.
TOUGH coaches never allow anyone outside their program to attack someone within it.
The best way to do this at times is actually another sign of TOUGHNESS…give the other team the credit for the victory.
When you do this, please use the players by name rather than referring to them by jersey number!!
The TOUGHEST coaches learn to balance these situations. They learn to use these situations to their advantage.
When coaches do this, their players will do the same.
If you have this ingrained in your team culture, it will be obvious that in public each member has each others back. It will allow them to deal with adversity in private and keep team issues within the locker room. We have all seen great teams derailed by team issues that become public.
To continue reading part 2 of this article, please click here: Toughness for basketball coaches part 2