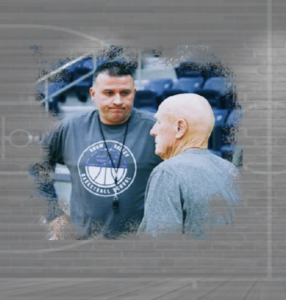 Coach Greg White is a Head Basketball Coach in Northwest Arkansas, currently at Bentonville Schools.
He has 19 years of coaching experience and has been a featured speaker at USA Basketball Coach Academy as well as a member of the coaching staff at the Snow Valley Basketball Camp in Iowa which is recognized by Sports Illustrated as one of the top teaching camps in the country.
In this detailed presentation, Coach White breaks every aspect of the screening game. Coach White learned under some successful coaches in Jim Harrick, Dana Altman, and Bob Zuffelato.
If you would like to see more free screening analytics content from Coach White or are interested in purchasing his entire online course for $10.99 click here: The Screening Game: Using Different Angles & Types for Success