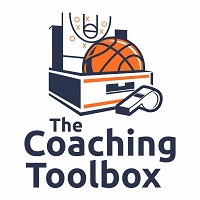 These defensive principles are from Tubby Smith.  I received them in Creighton Burns' Newsletter.  I have also posted some links at the bottom of this page to other articles on defense.
1. Wherever the ball is, be on the ball.
2. Contest every shot.
 3. Apply Constant Pressure.
 4. Quickly retreat to the ball line.
 5. Overplay/Deny penetrating passes.
 6. Allow non-penetration passes.
 7. Always see ball and man.
 8. Play up the court as close to the ball as possible.
 9. Attempt to intercept all lobs and bounce passes. Go for a steal with hand closest to the defender.
10. Say Ball and always pressure the ball. Pressuring the ball means to be one arms length away. Communicate with the correct terminology.
 11. Drives must always be stopped
 12. Defending the ball off a pass: when in the passing lane go for a steal with hand closest to the receiver—it leads to less grabbing. Passes away are defended  with one foot in the paint, sprint to the ball, sprint to the help. On pass from top—wing, get butt to baseline.
Other Posts on Defense:
Lawrence Frank Defensive Concepts–some defensive philosophy from Detroit Pistons Head Coach Lawrence Frank.
Brad Stevens Defensive Concepts–more defensive philosophy from Butler's Brad Stevens
Defensive Conversion Concepts–some thoughts on forcing your opponent to play against your half court defense.
Larry Brown Defense–some drills and concepts from the new coach at Southern Methodist
The Coaching Toolbox has hundreds of resources for coaching basketball including basketball practice, basketball plays, basketball drills, basketball quotes, basketball workouts, basketball poems, and more!