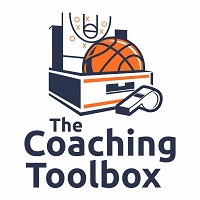 TEAM USA – GOLD STANDARDS
(Developed by the players on the 2008 USA Men's Basketball Team)
I received this from Coach Steve Smiley.  Steve is the head men's basketball coach and athletic director at Sheridan College in Wyoming.  He played for Coach Don Meyer at  Northern State University.
I hope it has some value as you develop your team's standards.
There is a download link at the end of this post for you if you would like to download it as a word document.
1.  No Excuses
a.  We have what it takes to win
2.  Great Defense
a.  This is the key to winning the gold
b.  We do the dirty work
3.  Communication
a.  We look each other in the eye
b.  We tell each other the truth
4.  Trust
a.  We believe in each other
5.  Collective Responsibility
a.  We are committed to each other
b.  We win together
6.  Care
a.  We have each other's backs
b.  We give aid to a teammate
7.  Respect
a.  We respect each other and our opponents
b.  We're always on time
c.  We're always prepared
8.  Intelligence
a.  We take good shots
b.  We're aware of team fouls
c.  We know the scouting report
9.  Poise
We show no weakness
10.  Flexibility
a.  We can handle any situation
b.  We don't complain
11.  Unselfishness
a.  We're connected
b.  We make the extra pass
c.  Our value is not measured in playing time
12.  Aggressiveness
a.  We play hard every possession
13.  Enthusiasm
a.  This is fun
14.  Performance
a.  We're hungry
b.  We have no bad practices
15.  Pride
a.  We are the best team in the world and we represent the best country
Click here to download this list as a word document
The Coaching Toolbox has hundreds of resources for basketball coaching including basketball practice, basketball plays, basketball drills, basketball quotes, basketball workouts, basketball poems, and more!