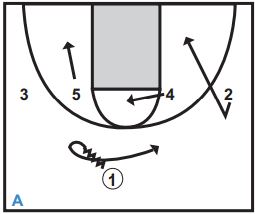 This man to man set is from the Xavier Men's Basketball Program coaching newsletter
If you are interested in seeing their archives or possibly registering to receive their newsletter, you can do so at this link:
Please like or tweet this post with the buttons on the right!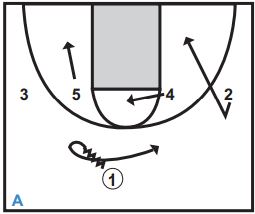 1 spin-dribbles and sends 2 back door.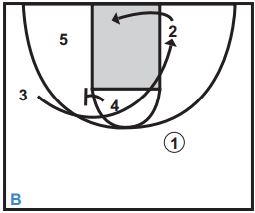 3 slice cuts off of 4 to the post.
2 begins to dribble middle and passes to 3 off of the 5, 4 stagger / double.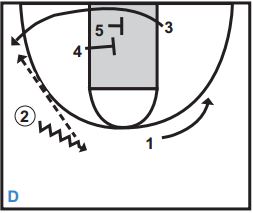 2 begins to dribble middle and passes to 3 off of the 5, 4 stagger / double