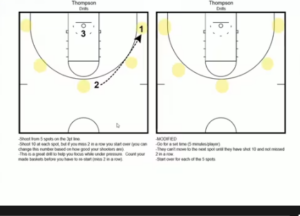 In the clip below Coach Christa Sanford shares a drill she uses called the Klay Thompson Shooting Drill
This drill allows the player to get multiple repetitions and requires that they make shots under pressure.
It's a nice simple drill that can add variety to your individual workouts.
This drill was taken from Coach Sanford's complete course.
For more information about that course click the following link: Team Shooting Drills