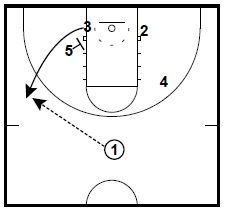 This man to man play is a set play run by Virginia to complement their Blocker Mover Offense.
The play is included in Chris Filios' Encyclopedia of Blocker Mover Offense eBook. It is bundled with his Encyclopedia of the Packline Defense as this week's $25 eBook bundle.
You can find out more about the bundle at this link: Encyclopedias of Blocker Mover Offense and Pack Line Defense
If you need customer service, email me at [email protected] or call/text me at ‪317-721-1527‬.
Diagrams created with FastDraw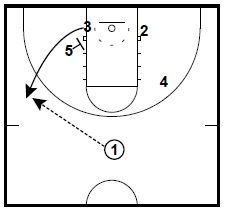 5 pins for 3.
1 passes to 3.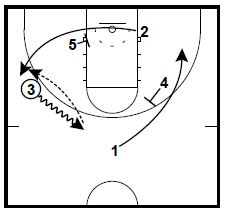 3 dribbles up.
4 flares 1.
5 pins for 2.
3 passes to 2.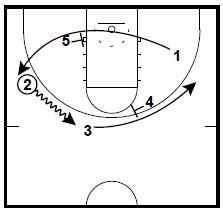 2 dribbles up. 5 pins for 1. 4 flares for 3.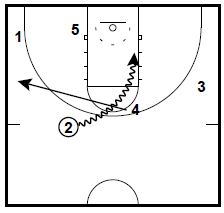 4 blur cuts.
2 drives off back off blur cut.