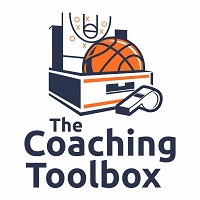 These observations are from Alan Stein.
This excerpt from the series was originally put together by 5 Star Basketball Camps.
Today's lists are part 2 of my posts. Here is a link to part 1 in case you missed it.
Today's list includes:
Thoughts on Great Defenders and Great Scorers.
GREAT DEFENDERS
Great Defenders take pride in deflecting passes.
Great Defenders have their heads on a swivel and see the entire court (always see their man and the ball).
Great Defenders play the pick & roll effectively – they hedge with a purpose!
Great Defenders delay the other team from getting into their offensive sets. They keep the offense out
of rhythm and control the tempo.
Great Defenders pay attention to the scouting report and film sessions. They know who the other
team's best players are
Great Defenders are CONSTANTLY talking – they relay information quickly & efficiently.
Great Defenders are NOT afraid to take a charge – in fact, they embrace it.
Great Defenders dive on the floor for loose balls whenever the situation presents itself.
Great Defenders communicate when they are double-teaming or when a screen is coming.

Great Defenders don't gamble. They make the right play, the easy play, the smart play.

Great Defenders know that THIS possession is THE most important possession of the game –
regardless of time and score.

Great Defenders play aggressively but intelligently.

Great Defenders never take a play off. Resting is NOT in their vocabulary.

Great Defenders dictate what the offense is going to do.

Great Defenders approach each game thinking 'I'm going to shut my guy down tonight.'

Great Defenders do not let the ball go to the middle of the floor on penetration.

Great Defenders understand the concept of 'ball-you-man.'

Great Defenders keep the offense uncomfortable and off balance as often as they can.

Great Defenders understand that defense wins championships. If the other team can't score, they can't win.

Great Defenders don't commit lazy or stupid fouls.
GREAT SCORERS
Great Scorers can beat you in a myriad of ways – they are not one dimensional.
Great Scorers develop exceptional concentration and focus.
Great Scorers don't get discouraged if they miss a shot or two. They always think 'my next shot is good.'
Great Scorers know how to keep the defense off-balance.
Great Scorers attack their opponent's weaknesses.
Great Scorers have multiple weapons and keep defenses guessing.
Great Scorers finish strong, even through contact. They embrace getting fouled!
Great Scorers know how to control, read and react to their defender.
Great Scorers know the moves, angles and tricks to create space.
Great Scorers recognize scoring opportunities and get open easily.
Great Scorers practice game-like situations against tough competition.
Great Scorers make great ball fakes and shot fakes. They use their eyes to deceive.
Great Scorers are comfortable in the paint and can finish around the bucket.
Great Scorers have confidence in their game. A bad game doesn't phase them.
Great Scorers can score from all three levels. They have their 3-pt, mid-range, and interior games on lock.
Great Scorers run hard on the break and get points off of offensive rebounds. They always look for 'easy' buckets.
Great Scorers make free throws. Period.
Great Scorers can get their shots off quickly, but without 'rushing.'