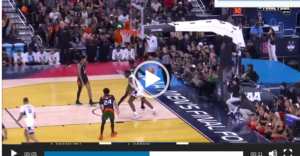 Here is a great set by the UConn Huskies called Box Punch.
This set was used during their run to the 2023 Men's NCAA Tournament Championship.
In this set, Coach Dan Hurley creates a nice high-low look for an easy basket.
This clip is just one of over 200 clips of great sets used by the Huskies during their championship season.
To learn more or gain access to the resource click the following link: UCONN Huskies Basketball Video Playbook