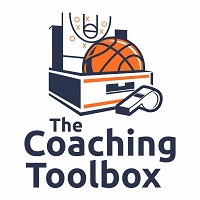 Living in Indianapolis, I have always had a lot of respect for Brad Stevens, dating back to the start of his career when he was an Assistant at Butler.
The first 2 Sideline Out of Bounds Plays taken from the Basketball HoopScoop's Brad Stevens Boston Celtics Playbook (Compiled by John Zall).
(Click for more information about each)
ID 187 Chris Holtmann Playbook, Archie Miller Playbook, Ultimate Scoring Drills eBook, 2017 NCAA Tourney Plays
ID 27 Brad Stevens Butler Playbook, Packline Defense, Spurs Playbook, Attention to Detail eBook
ID 29 Louisville Playbook, Comprehensive Ball Screen Playbook, Fred Hoiberg Iowa State Playbook, Winning Special Situations
ID 65 Ultimate Horns Playbook, Versatile Swing Offense Playbook, Spread and Go Offense Playbook, 130 Ways to Improve Practice
Click here to your own bundle of 4 eBooks for $35:
If you want me to put any 4 eBooks together for you, email me at [email protected] or call/text me at 765-366-9673
The third SLOB is a very short video at the bottom of the page from Zak Boisvert (www.pickandpop.net)
Diagrams created with FastDraw
Boston Celtics Weakside Stagger SLOB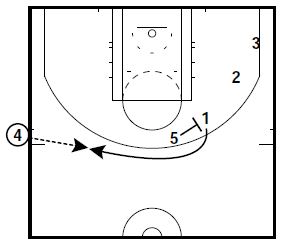 5 sets a screen to free 1.
4 inbounds the ball to 1.
2 sets a down screen for 3 who curls to the rim
5 sets a down screen for 2 who comes off to the perimeter
1 drives middle and can hit 3, 2, 4, or make a finishing move.
Boston Celtics Misdirection SLOB
2 sets a cross back screen for 5
1 passes it over the top to 5
4 sets a cross screen for 3
5 passes to 3 for the shot
Boston Celtics Spread SLOB
You might have to watch the video a couple of times to see the play develop.
It is a simple play, but effective if you have a player who is hard to keep from getting the basketball with a running start.
It is a You Tube video, so you will need to click the play arrow to see it.
(Click for more information about each)
ID 187 Chris Holtmann Playbook, Archie Miller Playbook, Ultimate Scoring Drills eBook, 2017 NCAA Tourney Plays
ID 27 Brad Stevens Butler Playbook, Packline Defense, Spurs Playbook, Attention to Detail eBook
ID 29 Louisville Playbook, Comprehensive Ball Screen Playbook, Fred Hoiberg Iowa State Playbook, Winning Special Situations
ID 65 Ultimate Horns Playbook, Versatile Swing Offense Playbook, Spread and Go Offense Playbook, 130 Ways to Improve Practice
Click here to your own bundle of 4 eBooks for $35:
If you want me to put any 4 eBooks together for you, email me at [email protected] or call/text me at 765-366-9673