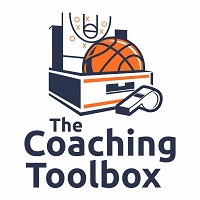 Here are some characteristics of successful athletes: I got this from one of Don Meyer's clinics. It is taken from What They Don't Teach You at Harvard Business School by Mark McCormack. You can read some excerpts from the book by clicking on the title name link.
The better you think you are doing, the greater should be your cause for concern; the more self-satisfied you are with your accomplishments, your past achievements, your "right moves," the less you should be.
The champion's true edge exists solely in the mind, and over the years I have observed three attitudinal character­istics which are common to every superstar I have ever known.  They are just as applicable in business as they are in the athletic arena.  I have, in fact, adapted them to my own business career and they are the source from which I derive most of my drive and determination.
The first is the champions' profound sense of dissatis­faction with their own accomplishments.  They use any suc­cess, any victory, as a spur to greater ambition, Any goal that is attained immediately becomes the next step toward a greater more "unreachable" one.
The second is an ability to peak their performances, to get themselves up for major tournaments and events, No one can operate consistently at his or her highest level, yet the legends of any sports era always seem to perform at their best when the stakes are the greatest.  This is par­ticularly true in tennis and golf, perhaps the most mentally demanding of all the major sports, and why the major tour­naments in both have always been dominated by a handful of players.
Finally it is their ability to put their opponents away.  This is referred to as "the killer instinct," but that tells you more about the result than of what is going on mentally.
I In the champion's mind he is never ahead.  He distorts reality to serve his competitive purpose.  He is always coming from behind, even when the score indicates he is destroying his opponents.  He never believes he is performing as well as he actually is.
Taken from:
What They Don't Teach You At Harvard Business School
by Mark McCormack
Compliments of Coach Don Meyer