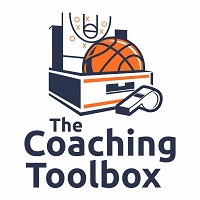 These are some of the notes presented by Matt Doherty at a PGC/Glazier Basketball coaching Clinic.
Matt is the former Head Coach at Notre Dame, North Carolina, Florida Atlantic, and Southern Methodist. He currently is a scout for the Indiana Pacers.
The Art of Leading with Emotional Intelligence
Presenter Matt Doherty (Indiana Pacers Scout and former D1 Men's Head Coach)
Coaches are in the people business
The art of coaching vs. the science of coaching
The art of coaching is more important. X and O's are secondary.
Without the players feeling good about being a part of the team,
the X and O's don't matter.
This is not about us (the coaches)
People will judge you on first impressions and then discount you going forward.
– First 90 days on the job (or the first few weeks of a new school year for high school and middle school coaches with incoming freshman and all new players & parents)
-If you come off as rude, but you are not, people will use that as your default personality even if you are a good person in the future
Servant Leadership
– Serve the people you are leading
– What is in it for them?
– How are you going to make their lives better?
-Off the court you do what is in their best interests. On the court you do what is in the team's best interest
-Be the model they can respect and look up to when it comes to drinking, cursing, womanizing, and all areas of behavior
-They are watching how you treat people -­‐ family, janitors, women, your children
-Ask your players and assistant coaches what they need to be successful and then do everything you can to provide those things.
Communication
50% Body Language
35% Tone
15% Content
Stand behind players
Praise in public, criticize in private
Primal Leadership: The Art of Emotional Leadership is a great book for leaders
Leadership is a learned behavior
Praise the actions you want repeated
Skill set often flips when you are an assistant and become a head coach.  You have to move into new areas of responsibility and will need to delegate which involves giving up some control.
Spend time with your people and connect
– Sit down
– Get on their level (physically)
○ Eliminate all distractions
– Have a sitting area without distractions
Staff meetings
-Include everyone when possible
-Ask the youngest assistant to answer first as he/she might have the best answer and then won't be intimidated by someone else's answer
-Agree to disagree but when you leave that room we are all on the same page
Hire coaches that are loyal to you.  You can teach someone how to guard PNR, but can't teach them to love you
Let players decide on things that don't really matter to you
-Meals
-Practice times
-Uniforms, sneakers, practice gear
Have a mission statement
-Develop young people
-Positively impact the community
-Win Basketball Games
Year end evaluations
○ You write things down
○ Staff rights things down
○ Put a list together and you both sign it
○ Unemotional event
○ File it
○ Intermittent meetings during the year.
○ Coach your coaches