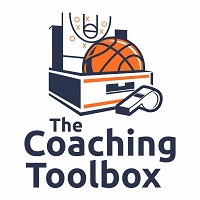 It seems like sometimes when you are observing from afar and you say or write nice about someone, you end up being proven wrong shortly thereafter. I am going to take that chance today and write some kind words about some of the things that I have observed and that have been presented by the broadcasters of the finals. Certainly, there is no doubt that talent is the most significant factor in winning, but in my opinion, these two teams are examples that the intangibles make a differene too. Feel free to disagree and leave a post stating so, but this is the way it looks to me. I am sure that there are other people I am leaving out, but these are the ones that the media has mentioned this postseaso
I am focusing this post on the unselfishness and team play of the Celtics, but that is not to say that the Lakers don't have that as well. I would like to mention one Laker in particular. I don't think that it is a coincidence that Derek Fisher left in 03-04 and that the Lakers have struggled since. I realize that 03-04 was also Shaq's last year in LA and that with Bynum playing well early this season and then adding Gasol in February have given them the best inside presence since then. But, it just looks like Fisher is a solid team first guy who also has skills. It is hard not to root for someone who came back to LA for his family, even though the team was in turmoil at the time. He doesn't seam to mind playing fifth fiddle. To me, every team needs a guy like him.
I know that Sam Cassell has had some problems throughout his career, but it looks like he is fitting in very well with the Celtics. When called upon, he has scored as they have needed and when on the bench, it looks like he is providing leadership and support for those who are on the floor. I would guess that the Celtics knew what they were getting when they signed him late in the season.
Along those same lines, Ray Allen's scoring average is down about 10 points per game from last year and it is the lowest PPG that he has had in almost a decade. It does not seem to be bothering him. It is nice to see that he is coming out of his slump from earlier in the playoffs. I think most of us like to root for guys that show unselfishness.
I really know very little about Eddie House, but you have to hand it to him for not playing in several of the early round playoff games after playing more minutes during most of the regular season. I thought that his hustle in game 7 against Cleveland was key. That is not to downplay Paul Pierce's scoring, but I thought that House contributed all he could when it would have been very easy to mope and pout.
When I saw the halftime piece on Leon Powe, it is hard to not look at him in the same way. I did not follow the regular season and did not even know who he was until the playoffs. Even during the first rounds, he didn't do much to distinguish himself. But after seeing him interviewed about growing up homeless and losing his mother four days prior to playing in the high school state championship, you just want to see him succeed. At least I do.
Certainly there are more talented players than these guys, but I respect their toughness. I hope that I haven't jinxed them and they are all going to do something to show that my assessment is wrong. I just think that it is nice to look at some good things because there are times when players who feel entitled forget that this is a team game and cross that line of fierce vs. furious.
The Coaching Toolbox has hundreds of free resources for basketball coaching.