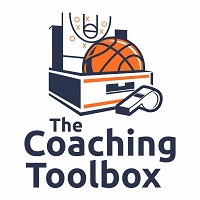 This article was written by Brian Anglim. Brian has coached basketball at both the high school and college levels.
Lessons from Football Coaches
by Brian Anglim
Like most Americans I am a huge fan of American football. For years I loved my Philadelphia Eagles and have recently adopted the Maryland Terrapins as my college team. As much as I enjoy the game as a fan, as a coach I marvel at the complexity and organizational skills of football coaches. At some point I would love to serve as some sort of assistant to a great high school coach and learn the nuances of their organizational structure and managerial skills. Below I listed 15 coaching concepts that we as basketball coaches may wish to adopt.
depth charts
personnel packages (what is your best press personnel, what is your best press break personnel, what is your best delay game personnel, etc)
team huddles (I love how they will hold hands and have a specific order in which they huddle)
more specific game planning
stronger audible concepts
position coaches – have a perimeter coach, post coach, and I love the idea of having a point guard coach.
Offense, defense, and special teams coordinators
Special teams – in the basketball sense this could include SLOB (sideline out of bounds), BOB (Baseline out of bounds), time and score situations, 2 for 1 opportunities with a shot clock at the end of quarters or halves, press break, rebounding techniques on the free throw line, free three fast break, etc.  Games won by 2 or 3 points are often won by special teams.
Quality control – how successful are you with each inbound play, what are your percentages rebounding defensively on the free throw line,
Quarterback progressions – in a basketball sense when my point guard is leading a primary or secondary break their are a series of reads I want him to make to decide what is the best action.
Terminology and verbiage – each team has specific terms to their system of play.
Off season strength and conditioning programs – in the basketball world this does exist but the culture in football we see a lot more dedication to the improvement of athletic ability.
Tape breakdown – I have always shown cuts of tape to prepare for games but football coaches do tons of tape (There is an article written by Coach Anglim on this topic below)
Scouting – it seems that top football programs do much more scouting and do a great job of charting tendencies
Teaching structure – they are very specific in offseason, preseason, and in-season teaching and training. I love the idea of going away to football camp to learn a programs system
Coaches Off Season Development Plan-Learning From Viewing Game Tapes
by Brian Anglim
We as basketball coaches expect our players to be working diligently throughout the "off season" but what do we do prepare ourselves for the season? Just as we expect our players to follow a structured off season program, we too must set goals and create a plan to achieving those goals. Watching tapes of my team and college and professional teams is a key component to my "Coaching Off Season Development Plan". I tape a number of games throughout the year and will even convert these files into different file formats so that I can view them on my computer. I will watch these games carefully with a notepad at my side trying to find nuggets of knowledge that might help me become a better coach.
Although watching a game leisurely can be enjoyable and informative, to get the most out of game you need to also have a plan. Below I have listed 20 key points that I am looking for when I view a game.
Why am I watching this game? I have teams that I watch because I am interested in something they do philosophically, for example I enjoy watching Purdue's man defense.
Where is the game being played and are there any differences in the court size? This is a big deal when I watch high school games. One of our key rivals plays in a huge gym and loves to full court press in that gym and is much more half court oriented on the road.
Have I written anything else about this team? If so review those notes.
Are there any players that I specifically want to be looking at? I love watching pro-players from a skill perspective. Kobe Bryant, Steve Nash, Amare Stoudamire, Pau Gasol, Ray Allen, Deron Williams, Hedo Turkoglu, and Richard Hamilton have given me absolute clinics on how to play the game.
What is the strength of the team? What are they trying to accomplish offensively (post play, spacing for penetration, screening game, continuity.etc)?
What are they trying to accomplish defensively (pressure, limit penetration, tempo control,etc )?
Is their a standard transition plan? Secondary Break?
How deep do they outlet the basketball? Do they jump outlet points on defense?
What is their pickup point defensively? Do they change defenses? What signifies the change? Do they change out of timeouts? Why did they change a defense?
What is their defensive conversion plan? How many go to the boards? How consistent is their board coverage?
How consistent is their intensity defensively? How strong is their defensive stance off of the ball?
Do they trap? Do they communicate defensively?
Do they switch? Why do the switch? Do they switch and deny? How do they handle mismatched switches?
How do the defend screens? How active is the screener's defender?
Do they deny any passes?
How do they defend the low post (front, 3/4, behind, etc)?
Do they double team post players?
What is the pace of the game and how consistent are they with that pace?
Are they looking to score in "out of bounds" situations or are they looking for possession? Does their inbound philosophy change based on time and score?
What do they do with special situations (free throw rebounding, end of quarter and half, pressure and pressure releases, etc)?
I do not answer every one of these questions but I like to keep them in mind as I watch a game. More than anything I want to be watching the game with an open mind. There are thousands of clinics on the game out their if you are just willing to actively keep your eyes and mind open. If you want to be a great coach, you need to put the hours just as much as your players do. One final note, be sure that anything that you take from viewing other teams fits your players developmental level and your coaching philosophy.