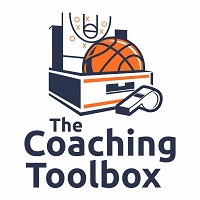 I saw this article in one of Creighton Burns' newsletters.  It was written by Coach Matt Monroe
A major key in developing your program and sustaining success is your ability to be adaptable as a coach. Too many coaches want their players to adapt to their system.
Not enough coaches understand that they need to be flexible enough to mold many parts of their system to suit the type of players that they have.
Reasons to be Adaptable
1. You're able to maximize your players' strengths and hide their weaknesses.
2. You're able to keep your program fresh.
3. You become more versatile as a coach.
4. It increases your players' enjoyment:
They like playing a way that fosters their success (ex. Athletic players like to run and pressure, shooters often like to score off screens, slashers enjoy
offenses that utilize a lot of drive and kick action, etc.)
Players are more comfortable in a system that fits them.
5. You have the ability to give players some ownership in your program.
Every year we meet at the end of the season and evaluate all aspects of our program. We take a look at what went well and what didn't; and we explore the reasons why. Once our program evaluation is complete, we look into the future and discuss what our team is going to look like next year. We spend much of the off-season studying other programs and discussing how we can adapt what we do to maximize the ability and potential of our players.
Being adaptable does not mean compromising the foundation on which your program is principles that we are unwilling to waver on. Some ideals that we will not change are: the way we expect our players to carry themselves on and off the court, practice structure and intensity, the importance of work ethic and teamwork, and player development to name a few. You need to decide which of your program principles are "concrete," or ones that you
will always adhere to, and which principles are "flexible," or ones that you're willing to modify or abandon depending on the type of team that you have.
What to Consider When Evaluating Your Program
1. Player individual strengths and weaknesses
2. Team strengths and weaknesses
3. "Concrete" principles
4. "Flexible" principles
5. Strengths and weaknesses of your coaching staff
6. Conference style of play
7. Player IQ
8. "Uncontrollables" (gym set up, court time, schedule, etc.)
Once you decide on the changes and modifications you want to make to your program, you must:
Study it inside and out
Communicate the plan clearly to your assistant coaches and players
Overemphasize good actions that support the new parts of your system
Be patient and understand that it will take time to fully implement everything you want to.
Thoughts on Having an Adaptable Program
Understand — what works for someone else might not necessarily work for you.
Don't typecast yourself as a coach – be willing to change and grow.
Implement a system that teaches your players how to play.
Be open to new ideas – study, study, study!
Keep many of your program principles constant each year, but be flexible on others.
What worked for you in the past might not work for you now.
The Coaching Toolbox has hundreds of resources for coaching basketballincluding basketball practice, basketball plays, basketball drills, basketball quotes, basketball workouts, basketball poems, and more!