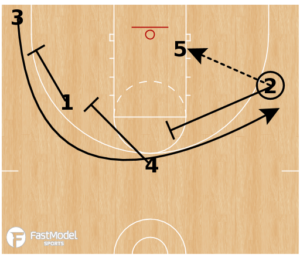 This man to man play came from the FastModel Sports Plays and Drills Library.
It was posted by Zachary Weir, South Grand Prairie HS (Texas).
Coach Weir's Twitter account is @WEIRbasketball.
You can also find out more about FastModel Play Diagramming software by clicking this link: FastDraw
Comments from Coach Weir:
Double" is a double ball screen set, that is very difficult to guard, with multiple options to flow into various different actions depending on the personnel of your team.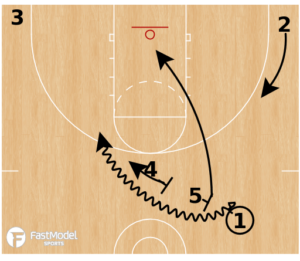 4 and 5 set a double ball screen for the 1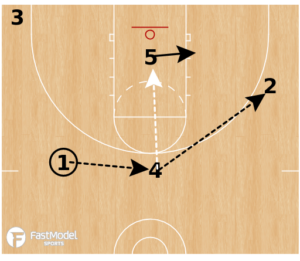 1 can come off the double screen and look to it the 4 popping.
This is a great option if your 4 is a play maker or shooter
4/5 Hi-Lo
5 posting ball side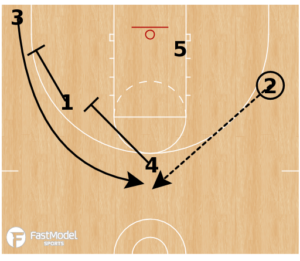 After 4 reverses to the 2
4 and 1 will set a double stagger for the 3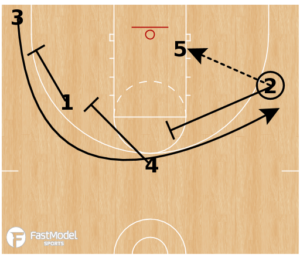 2 post entry to the 5
2 will set the post split screen for the 3
Option for the 4 to slip to the basket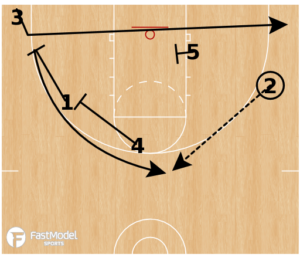 If x3 overplays the stagger 3 has the option to cut to the opposite corner
1 will then receive a single screen from the 4
5 can post or screen in for the 3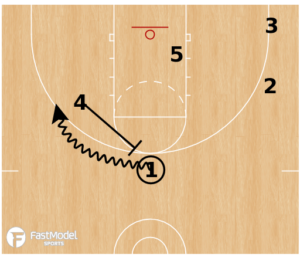 If 1 does not shoot 4 off of the pin down
4 can set a step up screen
Many options here:
4 can Pop
4 and 5 can roll replace
4 can ball screen and single screen for 2 for shot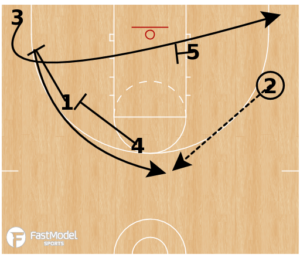 If x3 trails 3 has the option to curl off of the 1 screen
1 will then receive a single screen from the 4
5 can post or screen in for the 3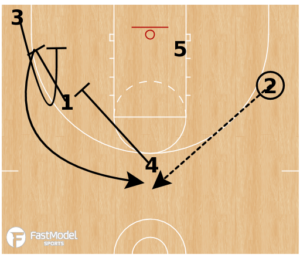 "Hook" Option
3 will curl into the first screen of the double stagger for 1
4 will set the second screen of the double stagger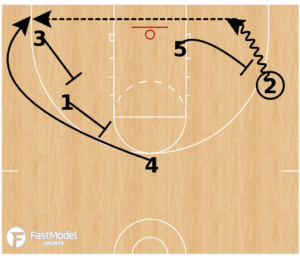 3 and 1 will set a double hammer screen for the 4
5 will set a step up screen for 2