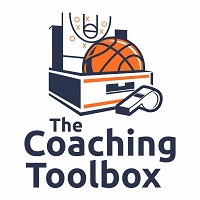 In an effort to emphasize the importance of being fundamentally sound and improving our execution, I have always told teams that I coach that the outcome of a game that is decided by less than 10 points can be changed by altering four possessions of that game. The problem is, we won't know what plays that we would want to change until after the game.  Since we don't know ahead of time which possessions are game changers, it is absolutely necessary to properly execute every phase of every possession because as each possession occurs, it might be one of those four that change the game.  Then, we won't have to look back and look for those plays and wish we would have executed properly and given a better effort.
We have not been anywhere near perfect in this area.  The purpose of this post is to give you some ideas that I have picked up from other coaches that have definitely made a difference in our execution.   As Don Meyer says, it really is "Not what you teach, but what you emphasize."  Presenting to our teams as four game changing plays has helped me to emphasize this concept.
They could be plays that lead to the "four point swing" such as not meeting a pass leading to a steal and a layup.  Eliminating other senseless turnovers such as trying to force a pass that isn't there, not chinning a defensive rebound and getting stripped, three second calls, or getting in a hurry help to stay away from game changing swings.
Taking a bad shot that gives us less of a chance to score and gives our opponent a chance for a numbers advantage break is another of the crucial plays.  I heard Jay Bilas say in the pre-game show for the Mens' Championship game that "a bad shot is the first pass for your opponent's fast break."  I think that is a great way to put it.  Trying to dribble a loose ball and not picking it up and chinning it which allows the other team get it is another play that is easily corrected with proper execution.  Being aware of the clock at the end of a quarter, the half, or the shot clock is another play that we can control.
I heard Thad Matta at a clinic (when he coached at Butler) and he talked about "The Butler Way."  One of the things he said he used was a tape that showed several individual plays that typified what that "Way" was.  They would periodically watch that tape of diving on loose balls, making the extra pass, a possession where all five players got their blockout, all five players sprinting back on defense after a made basket, etc…  This type of tape reinforces what our players should be doing.
I think for a high school coach it is good to have that kind of tape that shows plays from your team and your opponents for the current season, plays from your teams in previous seasons, and players that your team can identify with in the pros or college.  Rick Majerus had a "Be like Mike" tape showing Jordan taking charges, diving on loose balls, and fighting for rebounds.  In my opinion, the best play to add to the tape that I saw this year was Levance Fields of Pitt against Xavier.  He trailed a teammate on a break-away, which is an easy hustle play not to do, the teammate lost the ball as he was going to dunk it, Fields got it, layed it in, and then as the other player was laying out of bounds, yelled at him to get up and get back on defense.  Bruno Chu of the Xs and Os of Basketball posted the video on YouTube and on his site if you didn't record that game.  Here is the link:  Levance Fields on YouTube.
Take any four of those possessions and have them go in favor of the losing team and you have a game that is played differently the last few minutes which could change the outcome.  I have framed it in this manner which I believe has helped our players to understand the importance of each possession.  My point is that these are plays that collectively can change a game and are completely within the control of the players who have been properly taught and drilled to execute them in games.  The mindset I strive to establish is to have repeated and emphasized these plays in practice and pointed them out at timeouts in games so that we are aware and prepared to make these plays when they happen rather than watching them on film and going over what we "shoulda, coulda, woulda."
Not only do these plays make a difference on the scoreboard, but that difference is multiplied as a factor of the momentum they can create or negate.  Here is a link to an article I posted about these plays and their effect on momentum: Momentum Killers and Momentum Getters.
The Coaching Toolbox has hundreds of resources for basketball coaching including basketball practice, basketball plays, basketball drills, basketball quotes, basketball workouts, basketball poems, and more!