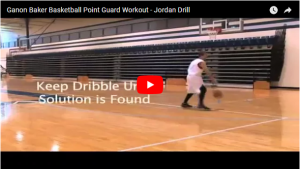 This video is a video with Skills Trainer Ganon Baker to work with your drivers on getting into the paint and bouncing off to keep their dribble alive until they have a shot or a pass.
Make sure that your sound is on.
This is a You Tube Video, so please make sure that you are on a network that allows You Tube access.