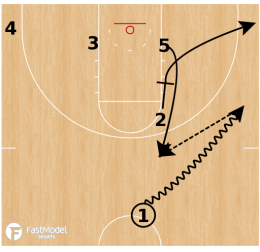 This play was contributed by Evan Orzolik to the FastModel Sports Basketball Plays and Drills Library.
You can also find out more about FastModel Play Diagramming software by clicking this link: FastDraw
Creative ball screen set run by the Boston Celtics this past season.
Boston used this action to flow into an elbow ball screen for a guard who had a stretch 4 replacing behind the ball screen.
Having the center come off a zipper down screen is a creative design on an already tough action to guard.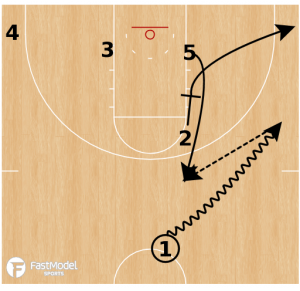 1 dribbles to wing
2 sets zipper down screen for 5 and then spaces to corner after setting screen
1 passes to 5 in slot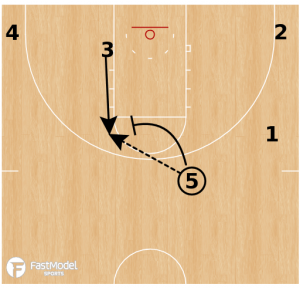 3 flashes to elbow on 5s catch in the slot
5 passes to 3 on elbow
5 follows bass into ball screen for 3 on the elbow.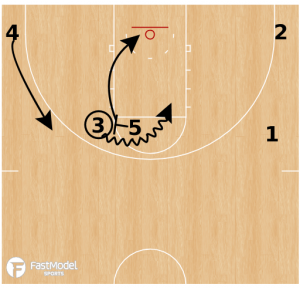 3 dribbles off 5s ball screen attacking
5 rolls hard to the rim
4 replaces (or lifts) behind this ball screen