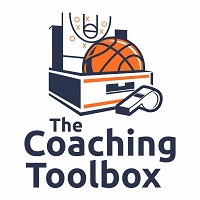 Clinic Notes from:
These are some of the notes that I took at a PGC/Glazier Basketball Coaching Clinic.
The topic of this post is leadership ideas for your program.
Bob Starkey-Asst. Women's Coach Texas A & M

There are many different ways to coach, but it boils down to teaching and relationships
It doesn't matter where you coach and who you coach, it matters why
Coaching today is more about influencing and mentoring
Have the rule in your program that no one comes to the head coach with a problem if they don't also have a suggestion for a solution
Constantly ask yourself, what are we doing with our team to bond this week
One good way to build solid relationships with your players is by coaching the pre-practice skill work every day of your season–October through March
Establish an identity that makes your program significant to your players that is above and beyond basketball. Don't let somebody else dictate the culture of your program.
With everything that happens in your program, you're either teaching it, or you're tolerating it.
Value and teach that focusing on each process is more important than worrying about what the product will be
Do you want the roots or the fruits? Let your players set team goals.
Those goals should include process goals that can be measured daily
The best daily practice team he ever coached was a group that set their own goal being the best practice team in the country every day and requested that the coaches hold them accountable ever day. Teammates worked to hold each other accountable and it also reduced the friction when the coaches held the players to that standard. (Maybe there is something our staff can do to encourage those types of goals from the players!)
As a coach, you can additionally impact the goals set by the players by having an emphasis of the day ever day.
Leadership involves daily maintenance of and attention to culture, goals, and all relationships within your program.
Taking the time to develop a player's notebook is a game changer for the culture of your program.  It gives players a resource and improves their retention of what you are teaching.
These next few leadership ideas were presented by Tyler Coston, a full-time course director and clinician with PGC
There is a difference between what isn't now and what isn't yet.  Our job as coaches in all areas of our program is to move our players to the latter.
Players want to know 1) Can you help me? 2) Do you care about me? 3) Can I trust you?
Step 1 when mentoring team leaders: I do, you watch, we talk
Step 2: You do, I watch, we talk
Step 3  You do, we talk
Your job as a team leader–energy and noise in practice, repeat my coaching points, hustle in and out of practice.
Give attention and praise to the things your players do that you want to see repeated.
Leadership resource books, The Go Giver (Bob Burg), Captain's Leadership Manual (Jeff Janssen), Runnin' the Show (Dick Devenzio)
Also since it will soon be time to get your players "Improvement Season" going, here are some notes on individual workouts to implement in your planning
Use different drills during your April through September improvement season than you use during in-season practices so that players don't see it as boring. (Tom Richardson–Vanderbilt men's assitant)
Incorporate agility, balance, conditioning, quickness, and speed work in addition to the skill work.  1/3 of basketball is played with lateral movments (Richardson)
Use resistance in ball handling drills with a defender pushing on the dribbler's shoulders (Richardson)
Great shooters develop through PRACTICE (Preparation, Repetition, Attitude, Technique, Intensity, Conditioning, and Expectations (Rick Torbett–Better Basketball)
When teaching shooting, have players hold their finishing pose so that you can correct bad habits after the shot has been taken.  Have them correct their finishing post before the next shot is taken.
On the finishing pose, shooter should be able to see the rim between their wrists. Their fingers should be above the square (in their sight) and the guide hand frames the goal. (Torbett)
Work on shooting at all 7 eyelets. (Torbett)
Finish workouts with a toughness drill–one of our favorites is 4 minutes to make 100 shots (Tom Kelsey–LSU men's assistant)
Want to make out of season open gyms more competitive?  Experiment with a layup counting five points (no cherry picking–no intentional/hard fouls to stop a layup).  It forces the offense to take good shots, take care of the basketball, and hustle back to defense.  It also encourages the offense to run as well as attack the basket in the half court.