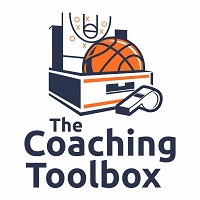 This article was written by Basketball Strength and Conditioning Coach Alan Stein and published on his Stronger Team Blog
In case you missed these articles, here are a couple of other articles for your preseason planning:
Reducing ACL Issues
Preseason Conditioning Drills
Prepare for a Purposeful Pre-Season
Your pre-season training program lays the foundation and sets the tone, both physically and mentally, for your up-coming season. And while you can't win a championship in the pre-season, you sure as hell can lose one.
While it is vital to train with true purpose all year long, it becomes even more critical during the 6 to 8 weeks leading up to your first official practice. Your pre-season workouts need to prepare players for the actual demands of the game! As obvious as that may sound, many pre-season training programs lack this essential quality.
There are 3 primary purposes for pre-season training:
Bullet proof the body against injury
Improve performance on the court
Have fun and build team chemistry
If any exercise, drill or concept you use this pre-season doesn't meet at least one of these three… then it is consider 'fluff' or a major time waster. If you use your creativity and imagination… you can often meet all 3 criteria with the same drill!
In an analysis presented at the 2010 Boston Sports Medicine Performance Group conference, researches broke down a basketball game and observed the following:
Average player's heart rate: 165-170 beats per minute during the action
High-intensity sprints occur every 20-30 seconds
100-plus high intensity sprints per game
40-50 maximal jumps per game
Change in movement every 2-3 seconds
30% of time is spent defensive sliding
15% of time is in high intensity
In addition, there are 6 primary movement patterns used in basketball:
Sprinting
Backpedaling
Defensive sliding
Jumping (and landing)
Pivoting
Lunging
As you can see, basketball is game of quick, explosive bursts of multi-directional movements and varying movement patterns interspersed with short bouts of rest.
In order for your pre-season workouts to be truly purposeful, efficient and effective… they need to prepare players for these very specific demands.
Train hard. Train smart. Get better.
Alan Stein
Hardwood Hustle Blog
http://www.About.me/AlanStein