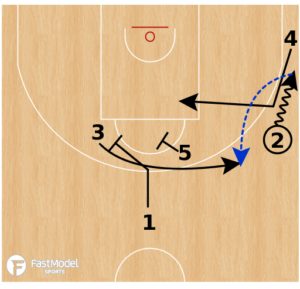 This man to man after time out play came from the FastModel Sports Plays and Drills Library.
It was posted by Kostas Kalogeropoulos of Olympiacos BC in Greece.
His Twitter handle is: @KostasKal4
Seattle Storm – Horns Flex – FastModel Sports.
You can also find out more about FastModel Play Diagramming software by clicking this link: FastDraw
Here are Coach Kalogeropoulos comments on the play:
ATO play run by Brooklyn Nets to win a game during the 2019-20 NBA season. 2 should attack baseline like he's trying to penetrate and 4 should make a ghost screen to misdirect defenders, while 3 (shooter) gets open through staggered screens.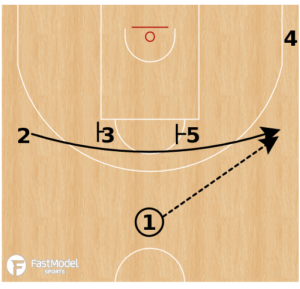 3 and 5 set Iverson Screen for 2.
1 enters the basketball to 2.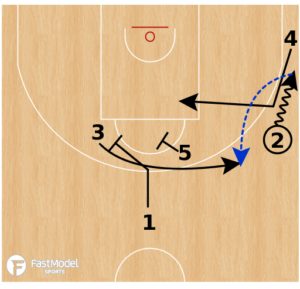 4 sprints into fake pick and roll and cuts inside (ghost)
2 dribble toward fake pick and roll.
1 and 5 screen for 3.