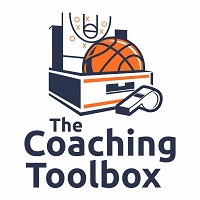 These are some of the notes presented at a PGC/Glazier Basketball coaching Clinic.
Secrets to Getting Your Players Minds Right and Motivation
Speaker Scott Savor (Owner/President Secrets in Sports)
Don't separate the mind from the body
What is going on in your mind is a big deal.
Play present: Where are you? (I'm here) What time is it? (It's now)
Challenge yourself every day not to be boring to your players!
A coach must be an introvert and an extrovert and know when each is required
When a player or coach doubles their volume, they double their value
"How dare you not change when the environment demands it." Nelson Mandela
In 2009, the average teenage attention span was 12 seconds, not it is 8 seconds
Catch a players' eye and command their ears
When a coach or a player messes up:
1) Forget fears and feeling and redirect energy
2) Focus on what is in front of your face
3) Do the next best thing
Demand that players with their eyes and toes (10 toes to the speaker), as well as their ears
We teach what we do, but we reproduce who we are
In 2014 the number one lack of motivation for players was lack of interest or boredom
Consider providing some autonomy at times (not all the time) such as "What drill do you want to do next?"
At the end of practice, ask for requests for a drill or two for tomorrow's practice
Find ways to measure mastery so that players can see their improvement.
Help players understand the purpose in what you are doing.
Use countdowns such as "30 seconds left in the drill!" or counting backwards on a set number of executions in a drill (example: defense needs to get 7 rebounds to complete the drill, "6 more" after the first rebound). It helps maintain focus. Can't use this all the time, but use it once or twice a practice. Come up with other ways to use counting backwards in your drills.
Use the Edison rule: "Make all plans and problems public."
Give reminders to each other of what cannot be forgotten or overlooked. It's not always what you don't know yet, but the important things you have forgotten that holds you back.
Here are some more of Scott's thoughts on coaching
Look at your program, at your practice, your games from both the balcony and the floor at once.
Helping players play present: Where are we? "Here" What time is it? "Now"
When a mistake is made, forget feelings and fears and redirect your energy. Focus on what is in front of your face and do the next best thing.