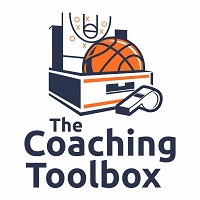 I found this defensive drill on the Xavier Men's Basketball Newsletter.  If you are interested in checking it out or subscribing, you can go to this link for either:
http://www.goxavier.com/sports/m-baskbl/mtt/xavi-m-baskbl.html
Like everything else I post, I hope you can adapt a version of this to fit your defensive system.  We don't trap the post from the post feeder, but rather from another helper.  We then position the post feeder's defender to take the pass out of the post if it is made to the ball side.  But, that would be an easy change to make in this drill.
Here is Xavier's Drill:
Three offensive players are positioned on the floor.  Two on their respective wings free throw line extended and one above the top of the key.  One defender is positioned under the basket facing half court.
A coach passes the ball to the offensive player on the right wing.  As this happens, two
managers step onto the court with one on each block.
As the offensive player catches the initial pass, the defender closes out and establishes ball pressure.
The offensive player then passes the ball to the right block to the manager. The defender "covers down" on the post.
The right block manager then passes the ball to the top of the key. The defender goes from a "cover down" on the right post area to a closeout at the top of the key.
The ball is now passed to the manager on the left block. The defender again covers down on the manager who has the ball on the left block.
Finally, the ball is passed to the left wing out of the post. Again, the defender closes out to the ball, this time on the left wing. On this catch it is a live one on one drill with everybody out of the way except the offensive and defensive players who are playing one on one from the left wing.
The Coaching Toolbox has hundreds of resources for basketball coaching including basketball practice, basketball plays, basketball drills, basketball quotes, basketball workouts, basketball poems, and more!