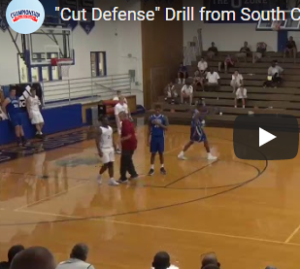 In my opinion, the drill itself is not the leading takeaway from this video.
My hope is that you can use some of Coach Martin's teaching points and terminology.
You will need to be on a network that allows you to access YouTube to view the video.
Click the play arrow to view the video.
There is narration with the video, so please make sure that your sound is on.
You can find out more about the Championship Productions video that this clip is from at this link: Frank Martin's Half Court Pressure Man-to-Man Defense
The video with Coach Martin is available in both DVD and online format.