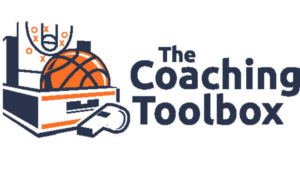 These 5 Zone Attack Principles are taken from Coach Brian Rea's Ultimate Motion Offense eBook. I hope there are some ideas that you can use to help clarify or teach your
THE 5 D'S OF ZONE OFFENSE
1) DICTATE 2) DETOUR 3) DIAGONAL 4) DRIBBLE 5) DON'T STAND
Three Zone Defenses we work to prepare for are the 2-3, 1-2-2 and 1-3-1. We change very little between our
Man Offense and our Zone Offense, and by doing this we maximize our practice time offensively while
minimizing what our players have to remember…So instead of "Paralysis by Analysis", we try to build
"Incredible Prep through Infinite Reps"! Here are the adjustments / keys that we work on to turn our Man
Offense into a Deadly and unscoutable Zone Attack:
1) Dictate
We always want to "Dictate" where the defense has to defend us…not the other way around. If we can get the rotations that we want by the movement we use, we can "Dictate" where the defense will go and in turn get the shots we want and have practiced and planned for.
2) Detour
On our "1" cuts (Basket Cuts), we now look to take a "Detour" from our path to the basket and find a gap to sit in for a 2-Count. We want to play behind the backs of the defense, sit low, show hands, and attack from the inside. Once our 2-Count "Detour" is over, we look to get back on path of our "1" cut and fill open spaces. (on the perimeter)
3) Diagonal
We are always looking "Diagonal" against any zone defense. Once the ball is caught, our eyes should go directly to the rim to see "detours" and search for open "Diagonals". By using this method, we move the defense more and create confusion that leads to breakdowns during the possession.
4) Dribble
Within our Man Offense, we prefer to keep dribbles to a minimum…but, within our Zone Offense we want to attack gaps
with the dribble and draw two defenders. If we can draw two defenders, we put the defense at a disadvantage and use
"Diagonals" and the extra pass to get easy shots.
5) Don't Stand
That's it…"Don't Stand"…We don't want a stagnant offense that is easy and predictable to guard. We want to make the defense work, chase, rotate and defend in a way that they have not practiced nor are prepared for. We try to use this theory…"When in doubt and you find yourself standing…FLASH"!
Diagrams created with FastDraw
These five diagrams are basic sample movements of the five principles
Find gaps to "Dictate" and counter defensive positioning, use "Detour" cuts to sit in the heart of the defense, Look
for open "Diagonals", Attack gaps with the "Dribble" to draw multiple defenders, and "Don't Stand"!
It doesn't matter what formation / alignment you are in when it comes to our Zone Motion.
The key is that players are drilled to recognize the defensive formation and counter it!
The important part of Zone Offense is not what you do to start, but how you get to the finish…and easy / open shot.
By teaching the 5 D's and drilling them along with the Man Offensive actions, we create confident and intelligent players who continue to search for quality scoring opportunities regardless of the defensive strategy.
That is the beauty of this system…There are limitless possibilities, very few mistakes that can be made, transferrable skills from Man to Zone, numbered cuts and specific terminology, and a freedom to make plays within the scope and guidelines of the offense.
It's not an Offense… IT IS OFFENSE!
These 5 Zone Attack Principles are taken from Coach Brian Rea's Ultimate Motion Offense eBook. I hope there are some ideas that you can use to help clarify or teach your  zone attack.