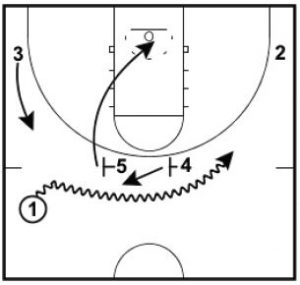 Scroll below to see the on ball screen actions.
This play is from the Arizona Basketball Coaching Newsletter..
If you are interested in being added to their mailing list, email me your:
1) Name
1) School or Team
2) Coaching Position
and I will pass it on to the Arizona staff.
Double High Ballscreen
High Ballscreen Roll Replace
High Ballscreen Duck In